Just when he seemed to be inching his way back into fashion's good graces, John Galliano finds another way to offend.
The designer, in town for Fashion Week, was seen exiting a Manhattan townhouse on Wednesday wearing a long black jacket, a black hat and a carefully curled hairstyle that looked remarkably like peyos... you know, the curly sidelocks that are an ultra-Orthodox Jewish style signature.
"He's trying to embarrass people in the Jewish community and make money on clothes [while] dressed like people he has insulted," Williamsburg community leader Isaac Abraham told the Post.
Yet it's plain to see how it could be interpreted as offensive. Galliano's style tends towards the flamboyant, but sidelocks still aren't too common among the non-Jewish set. Between the hair and the hat, perhaps Galliano could have predicted that the photos would ruffle some feathers.
Whether he intended to offend or not, the timing is poor. Yesterday, Galliano made his long-awaited return to design with at Oscar de la Renta's Fall 2013 show, having been invited by de la Renta to take an informal residency at his design house and contribute to the collection.
See a photo of the outfit in question. Do you take issue with Galliano's get-up? See more of Galliano's flamboyant style: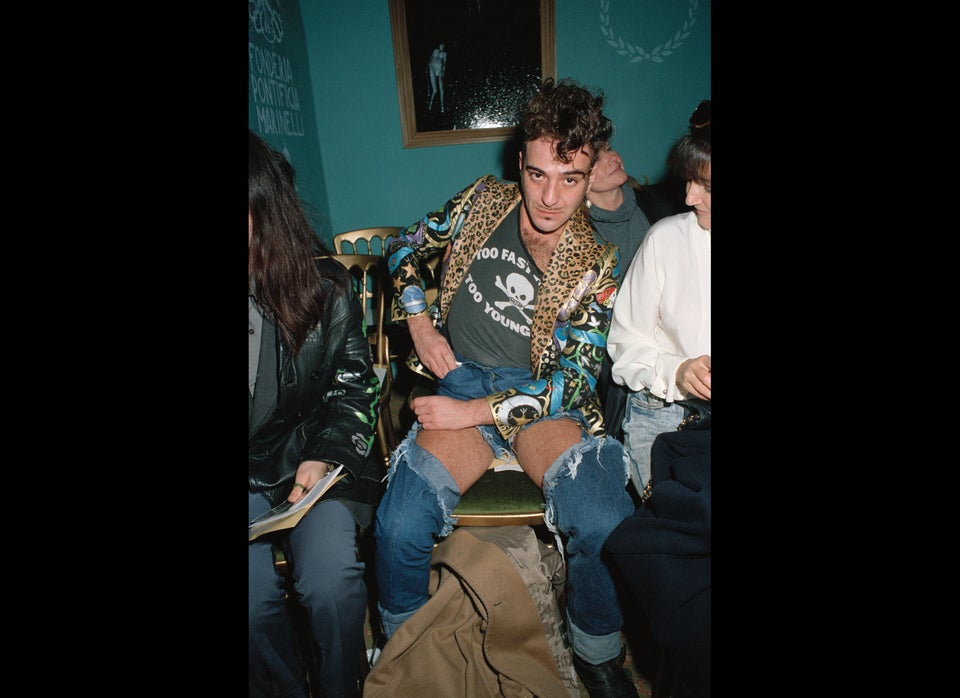 John Galliano's Most Iconic Fashion Moments