Christmas has come early this year, and our gift is a December magazine cover starring Kate Moss. The issue accompanying the model's 34th Vogue cover shot features another familiar face: John Galliano.
While many still haven't forgiven Galliano for his anti-Semitic rant back in 2011, Moss and the designer are close friends -- in an interview with Vanity Fair this past summer, Galliano insisted that "creating Kate's wedding dress saved me personally because it was my creative rehab [after getting fired from Dior]. She dared me to be me again."
And it seems Kate has dared Galliano to be Galliano yet again, as the pair appear in portrait in British Vogue's December 2013 issue, photographed by Tim Walker. In her editor's letter, Vogue UK editor-in-chief Alexandra Shulman writes that the designer, who styled the shoot, approached the challenge with impressive intensity:
"When I asked John to write a few words to describe his concept for the shoot, I hadn't expected such a vivid picture to arrive, via a series of emails, outlining his inspirations and his feelings, demonstrating the workings of an erudite and passionate brain."
Should fashion feel Galliano's love and take him back? Examine his comeback below.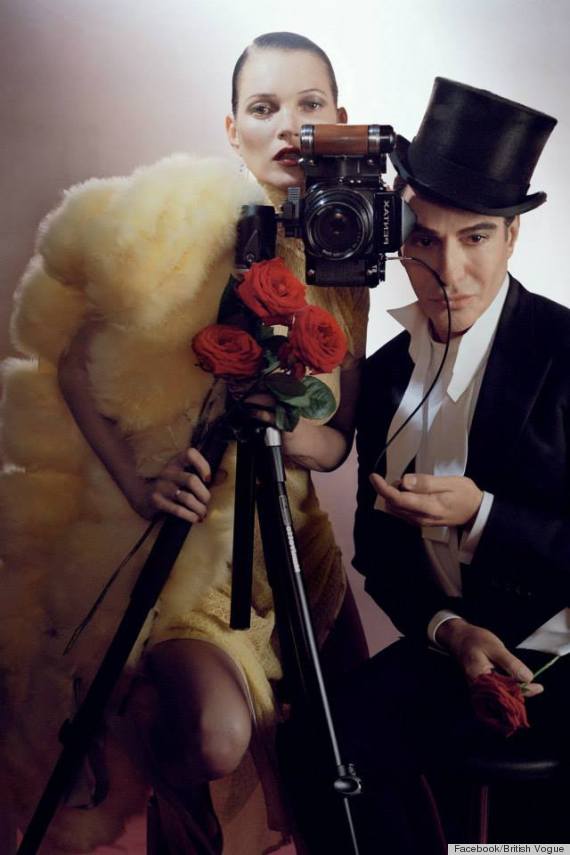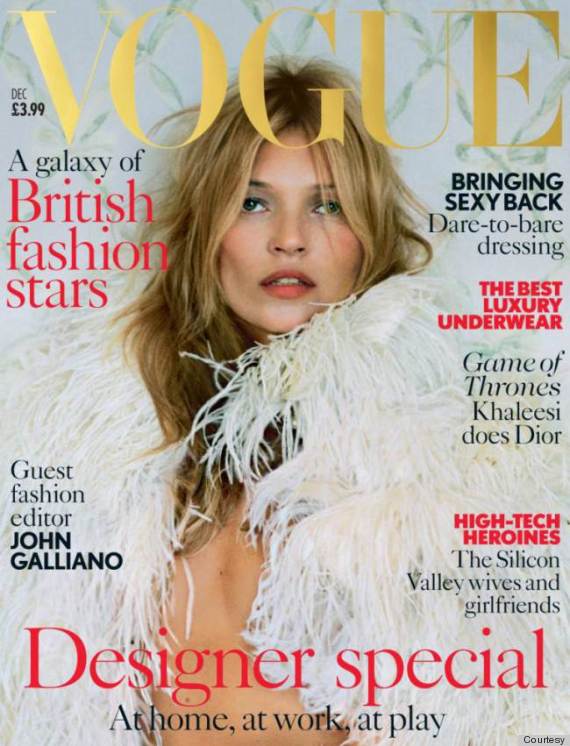 The perpetual cover girl in action: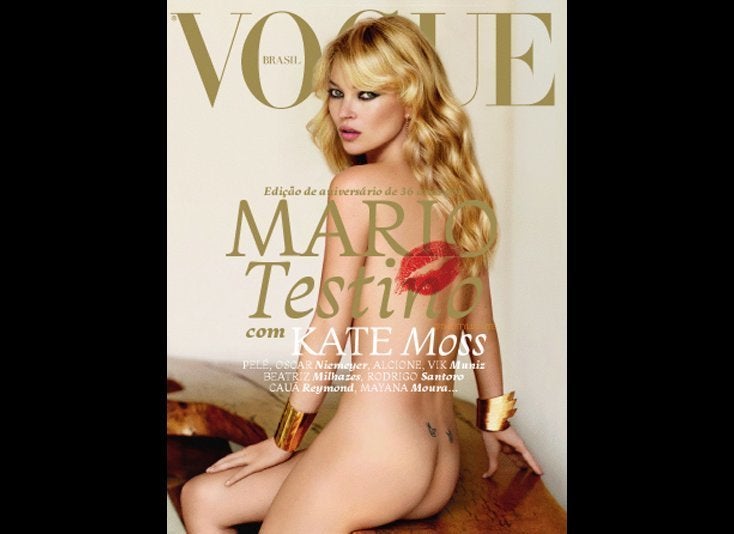 Kate Moss Magazine Covers