Galliano's "Artisanal" or couture collection debuted during London Collections: Men, and quickly eclipsed all other menswear shows thanks to the sheer anticipation of the designer's triumphant return and the hashtag, #MargielaMonday, which allowed the world to watch as it all unfolded.
It's been nearly four years since Galliano's infamous dismissal from Dior and many, including us, were uncertain if Galliano would ever design again after such a public and disgraceful meltdown. But he's back and delivered a 24-look collection that featured the type of over-the-top costumery we've come to expect from the 54-year-old designer -- coupled with Margiela's signature crystal-encrusted masks. The show notes promised "a process of discovery, returning to one's roots: Piece by piece, deconstructing and constructing a new story for Margiela." From the looks of things, that's exactly what audiences received.
Reviews have been mixed, with some echoing WWD's sentiment that the collection "fell short of the triumph so many were hoping for." However, Anna Wintour, one of Galliano's biggest and arguably most important supporters, couldn't disagree more.
"It was brilliant," Wintour told WWD. "What I loved was the mix: There was so much that we know and we love about John, but then he took the Margiela vocabulary and translated it in such an appealing and innovative way. I loved seeing all the toiles at the end where you can see all the work and the new embroidery."
The commentary on Galliano's return will definitely continue -- fingers crossed Cathy Horyn, legendary fashion critic who recently joined The Cut, will share her unfiltered views on the matter.
In the meantime, here's a look at Galliano's Margiela debut. What do you think?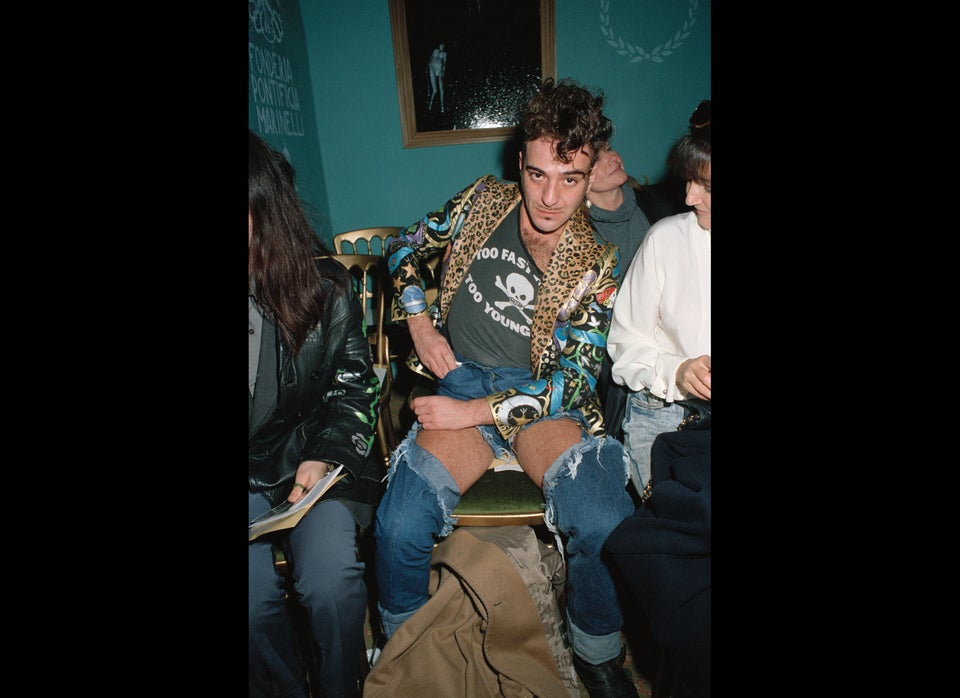 John Galliano's Most Iconic Fashion Moments