 John Gatins spent 12 years working on "Flight." Today, finally, he is an Oscar-nominated screenwriter, but getting the news wasn't the best thing that happened to him today. No, that came when presenter Emma Stone actually pronounced his name correctly. This is such a rare phenomenon -- the name is pronounced GATE-ins -- that he assumed he was dreaming.
It's fun to talk to nominees like Gatins -- people who have been struggling for so many years, doing everything from parking cars to watering Brad Pitt's plants (seriously), and now get to spend the rest of their lives being introduced as "Oscar nominee" so-and-so. Gatins, the son of a New York City police officer, is not going through the motions when he says how honored he is that the Academy acknowledged him -- "Flight" is literally his life work. Ahead, our chat with ... Oscar nominee John GATE-ins.
I can only assume that you're having a good day.
Yeah, man. It's surreal. It's actually a little surreal.
I know this wasn't a shoo-in, but were you feeling good about this last night?
I mean, look, I thought we had a chance. So my wife and I got up and stared at the TV -- it was one of those things where we were just talking about how beautiful Emma Stone looked ... and then she said my name. And she pronounced it correctly, which on one ever does. Which made me think it might actually be a dream. And my wife was freaking out, and I was like, "Oh my God, she said my name right!" it was just really weird. And I was the first one they said. So, dude, it was surreal.
That's an interesting point. It's nice that she took the time to learn the pronunciations correctly.
That's the thing. There were other names on there that I didn't know how to pronounce, and it seemed like she had them all correct. So, obviously they were smart to do their homework. But, no, that's why I was so pleasantly surprised.
I appreciate the fact that you were watching, as opposed to, "I received a phone call and learned about it."
No, listen man ... I mean, look, I've been in this business for 20 years. I'm a kid from the Bronx. My father was a New York City cop. I came out here to become an actor: I was a bartender, I watered Brad Pitt's plants, I parked cars at Barney's. You know, I've just been around it kind of my whole life. And I've watched the Oscars my whole life. I'm a movie fan, first and foremost. I would be so full of shit if I didn't say that I'm still totally starstruck. Do you know what I mean? The people I've gotten to meet along the way on this journey have been so cool. I have this really cool picture of me and Eric Roberts from this event that Paramount had a few nights ago. Because I went up to him and I just said, "You're my hero, man." Like, we had this whole conversation about movies and acting. If there ever comes a day that I'm not kind of starstruck and feels like there's still magic, I'm in the wrong biz. I can't lie ... I cried. It was cool. I was emotional ... it was big.
You worked on this screenplay for quite some time ...
Twelve years.
Is there a sense of vindication that comes with this nomination?
Well, yeah, look ... I lived a whole life between starting to write this thing and this moment. We didn't have any kids -- we now have three kids. And they're big. I drove my oldest son to school today and he was like, "So, do I get to go to the Oscars?" And I was like, "No ... are you crazy? This isn't the Lakers game. I'm not going to buy tickets on StubHub. I'm still hoping my ticket is in the mail!" We were laughing, you know what I mean? It's just, this movie, because it's personal and it's my thing that I wrote on my own -- nobody knew I was doing it -- and it died and kept coming back to life and crawling out of the grave and knocking on my door saying, "Come on, remember me?"
When you're writing "Flight," do you know you're writing something special? As opposed to something like "Summer Catch"?
Yeah, because all of the other movies I've worked on, except for "Dreamer," were movies that were assignments or stuff that people wanted to do, or had material to it, or it was a true story, or they were genre movies, they were sports movies -- this was not that. It was personal and it was a story I just wanted to figure out how to tell. The process was different, mostly, because I didn't have a boss. So nobody was saying, "Where's the script?" When you write a movie like "Coach Carter," there are moments the studio expects to see in the script. Yeah, I honestly never thought the movie would get made. Writing it, for me, was my own kind of creative Rubik's Cube that I picked up and put down many times through the years.
So speaking of never thinking the movie would get made, once Robert Zemeckis and Denzel Washington became attached, did you, then, think that this day with this Oscar nomination was at least possible?
You know, I tried to direct the movie for a long time. And I had moments where it almost came together. It came together and fell apart many times. The thing that really became clear to me on this movie was that great movies aren't born, they fight their way to life. This movie was no different. This movie was going to happen the way it happened at some point. And it took the passion of Denzel, who found the script and said, "I want to make this movie." I had dinner with him, then I got a phone call from Zemeckis and I handed it to him and he said, "I want to meet with you." I had lunch with him -- six hours of he and I in a room together -- and he said to me in hour three, "Are you cool with me doing this? I know you've been trying to direct this movie for a long time." I said, "I can't get it done without you." He said, "Great, then come with me." He invited me to come make the movie with him. So it was the best possible thing. Looking back on it, I can't see this movie getting made any other way with any other director or any other actors. Like, I just can't see it.
Well, congratulations on the nomination.
Thanks.
And congratulations that Emma Stone said your name correctly.
That's pretty crazy, man. That's really crazy.
Mike Ryan is senior writer for Huffington Post Entertainment. You can contact him directly on Twitter.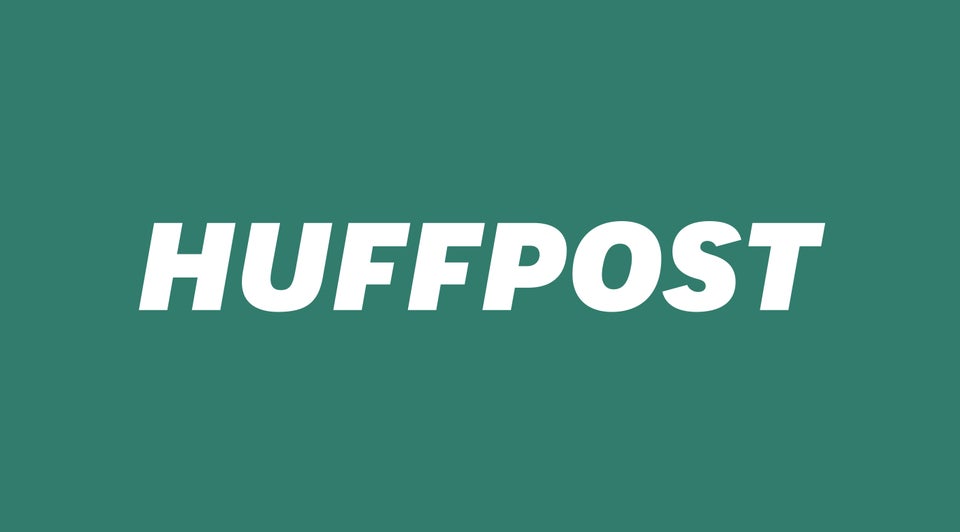 Oscars Snubs And Surprises 2013