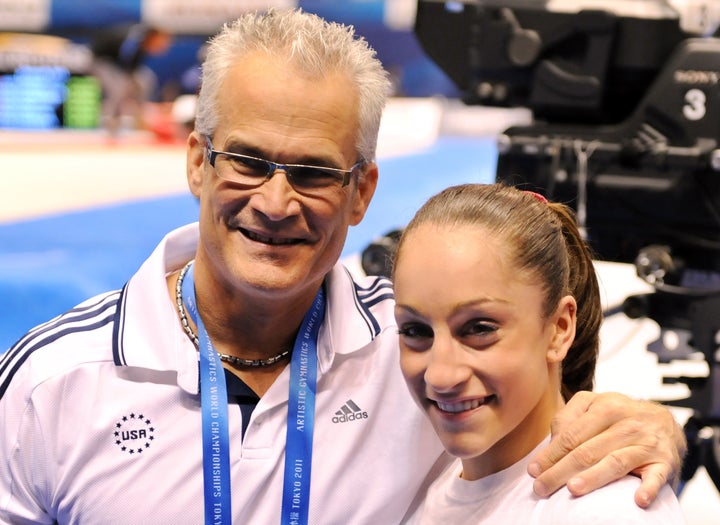 The Eaton County, Michigan, sheriff's office announced on Tuesday that John Geddert, the former U.S. women's gymnastics Olympic coach who worked closely with former team doctor and convicted pedophile Larry Nassar, is facing a criminal investigation. 
The Lansing State Journal reported on Tuesday that the sheriff's office said "there are new people coming forward" with complaints against the former U.S. Olympic coach. The department said it could not comment about the details of the complaints as the investigation was ongoing. 
Neither Geddert nor USA Gymnastics immediately responded to HuffPost's requests for comment.
Geddert was the head coach for the women's gymnastics team during the 2011 World Championships and the 2012 London Olympics. He owned two training centers where Nassar worked and was reportedly very close with the disgraced physician, who has been accused by over 265 women of serial sexual abuse under the guise of medical treatment. Nassar repeatedly molested many young girls at Geddert's training center Twistars. 
USA Gymnastics suspended Geddert in January amid Nassar's highly publicized sentencing hearings. A few hours later, Geddert announced his retirement. 
During Nassar's sentencing hearings, dozens of survivors accused Geddert of being physically and verbally abusive, with some saying he must have known about Nassar's abuse. 
"My mother once told me 'If a boyfriend ever treats you the way John does, leave him,'" survivor Annie Labrie said during her victim impact statement.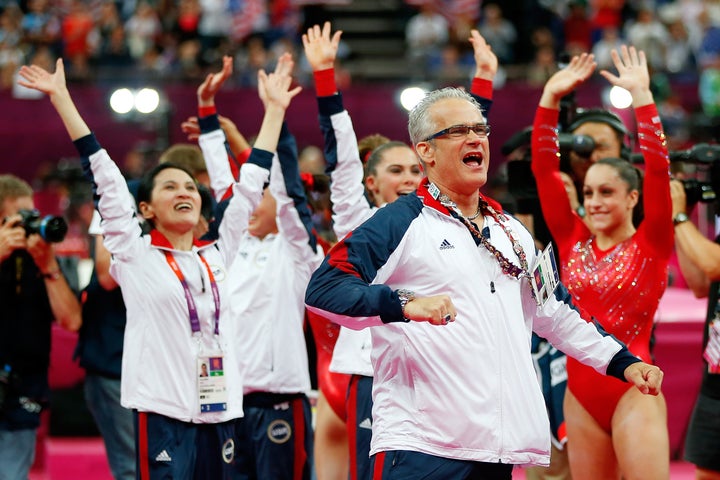 At least one athlete said in her victim impact statement that Geddert walked into the room while Nassar was molesting her.
Geddert and Nassar first began working together at the Great Lakes Gymnastics Club. Later, in 1996, Geddert brought Nassar on to work at the gym he currently owns, Twistars USA Gymnastics Club. 
Geddert was competitive and was borderline abusive, verbally and physically, to gymnasts, according to Outside the Lines. 
"John's very good at emotional manipulation. He can make you feel like nothing very quickly," former office manager at Twistars, Priscilla Kintigh, told Outside the Lines. "Larry was the one to calm the girls down when they had a practice with John."  
Geddert is one of dozens of adults who surrounded Nassar for over two decades while the team doctor molested young athletes. Several officials at USA Gymnastics, Michigan State University and the U.S. Olympic Committee have resigned in the face of harsh criticism. MSU President Lou Anna K. Simon resigned in late January. The entire USA Gymnastics board resigned and the NCAA opened an investigation into how MSU handled the Nassar case. 
In January, Congress passed a bill that aims to protect young athletes from sexual abuse and regulate governing bodies of amateur sports. 
Calling all HuffPost superfans!
Sign up for membership to become a founding member and help shape HuffPost's next chapter