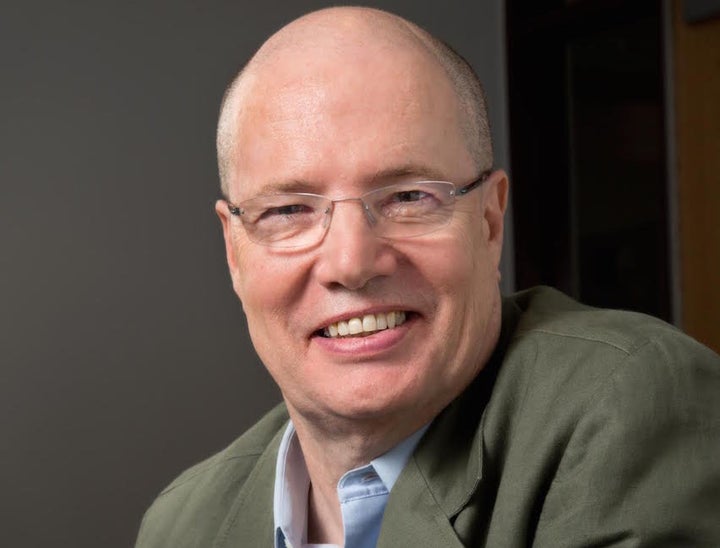 NEW YORK -- John Geddes, a former New York Times managing editor, is joining Bloomberg to oversee U.S. political coverage, according to a staff memo.
Geddes was one of the three top Times editors for a decade before accepting a buyout in 2013. He spent 13 years at the Wall Street Journal before joining the Times in 1994 as business editor. Geddes is coming out of retirement to take on the role of U.S. political editor at Bloomberg.
"I'm very excited to be joining Bloomberg's team covering one of the most chaotic, competitive and historic elections of the past decades and looking forward to building Bloomberg's coverage through and beyond 2016," Geddes said in a statement.
Washington bureau chief Megan Murphy wrote in the memo that Geddes will report to her and work closely with Bloomberg Politics managing editors Mark Halperin and John Heilemann. Bloomberg recently expanded the pair's show, "With All Due Respect," to an hour, and the company is reportedly in talks with NBC about re-airing it on MSNBC.
Geddes will also work closely with Bloomberg Politics executive editor Mike Nizza, who will continue overseeing the site and working to integrate it with Bloomberg.com.
The site drew 4.3 million unique visitors last month, a figure that has more than doubled since last year's launch, according to the memo.
Murphy rejoined Bloomberg in August to lead the bureau following claims of a "culture of fear" in the office and tensions between Washington staffers and the New York-based Bloomberg Politics. Bloomberg editor in chief John Micklethwait said at the time that the company's "priority in Washington is to get the whole bureau to work as one team."
In his new role, Geddes will split his time between New York and Washington.
All,

We have good news to announce today: John Geddes, who served as a managing editor at the New York Times until 2013, will join us later this month to oversee our US political coverage and our reporting team as we head into the heart of the 2016 election.

John will report to me and will work in partnership with Bloomberg Politics Managing Editors Mark Halperin and John Heilemann. This addition to our team, alongside Craig Gordon and Kathy Kiely in Washington, will strengthen our editorial coverage across all of our platforms as we gear up for the caucuses, primaries and beyond.

John will also work hand in hand with Mike Nizza, who has toiled tirelessly to develop what has become one of the most influential and fastest growing political web sites of the cycle. Mike, who will continue to oversee the web site, will also focus on more closely integrating Bloomberg Politics with Bloomberg.com, as we look to maximize both the visibility and the consumption our unique mix of political content across all of our platforms.

It's worth highlighting some of the extraordinary progress we have made.

Just last month, BloombergPolitics.com drew 4.3 million unique visitors, more than doubling the site's traffic since we launched one year ago. With 1.6 million digital video viewers in October -- an all-time high -- BloombergPolitics.com is now #5 in digital video across all political news outlets.

At the same time, With All Due Respect continues to drive coverage of our brand, after being expanded to an hour earlier this month. In recent months, WADR has broadcast news-making interviews with Jeb Bush, Bernie Sanders and Jane Sanders, Paul Ryan, Donald Trump, Jennifer Palmieri, Ben Carson, Martin O'Malley, Ted Cruz, Gina McCarthy and Chris Christie.

A bit more about John's career: He joined the NYT in 1994 as a business editor and worked his way up the company's editorial ranks to become one of two managing editors - a post he served from 2003 to 2013. Before joining the NYT, he spent 13 years at the Wall Street Journal working both in New York and in Europe - and alongside our own Marty Schenker.

John, who will be splitting his time between New York and Washington, will be joining us on

November 30

. Please join Marty and I in welcoming him to the team.

Megan
Related
Popular in the Community