 John Geddes, a longtime managing editor at the New York Times, has taken a buyout and will be stepping down in a few months, the paper reported Friday.
"I've arrived at that magical spot where a buyout offer miraculously appears and presents me with new opportunities," Geddes wrote in a note to the Times' staff. "...After serving four executive editors, it is time for new horizons."
Geddes, who has been a managing editor for a decade, becomes the highest-ranking Times journalist to depart the paper during the Times' latest round of restructuring. In December, editor Jill Abramson announced that she was seeking to cut the newsroom by 30 positions to reduce expenses. Recently, reports have suggested that Abramson has been "begging" top editors to leave the paper or take new positions so that she can rejigger its masthead. So far, culture editor Jonathan Landman has taken a buyout; assistant managing editors Glenn Kramon and Rick Berke have been reassigned; and a handful of reporters have departed.
Geddes' departure leaves Dean Baquet as the paper's sole managing editor.
Below, read the note Geddes sent to staffers, which was obtained by The Huffington Post.
A Note From John

A man walks out of a bar ...

I'm moving on. I've arrived at that magical spot where a buyout offer miraculously appears and presents me with new opportunities. Yes, yes, I know everyone says you have to do this carefully and be armed with a plan, but I don't have one -- not yet.

Frankly, I blame this lack of personal preparedness on this place. I've always believed The New York Times works because it is, at heart, a collective of unique individuals bound together in pursuit of great journalism. We're about the common goal, not about jostling one another for a place in a transitory spotlight. The mission is about us, not about me or you.

We know that our vaunted pedestal is really the achievement of those who came before us, and our chief charge is to build on their legacy. While our readers and our colleagues -- you -- are the ultimate jury, I've tried over the last 15 years on the masthead to do my best to help figure out how we marshal the resources to cover the news, develop one another's talents and secure as firm a hold as we can on our digital future.

I've tried to do it with both brains and heart. You've deserved no less, and I'm going to miss you. I'll ache for the vibrations that the newsroom gives off when a crisis erupts and we scramble. I'll miss helping shape new sections, launching new apps, hearing about a great story (or new ways to tell one) and seeing you in the elevators, across the floor and at the New Faces parties at my apartment.

I got into this profession partly because I wanted a job without repetition, a chance to deal with something new each day. Geez, Louise, I got what I asked for. I've had fun, and even on the bad days couldn't imagine not coming into work.

But after serving four executive editors, it is time for new horizons. Jill has asked me to delay my departure for a few months to help with the masthead transition. I'm happy to do that because it will give me time to say thanks to so many of you individually.

... and on his arm is a wonderful woman he met inside.

Best, John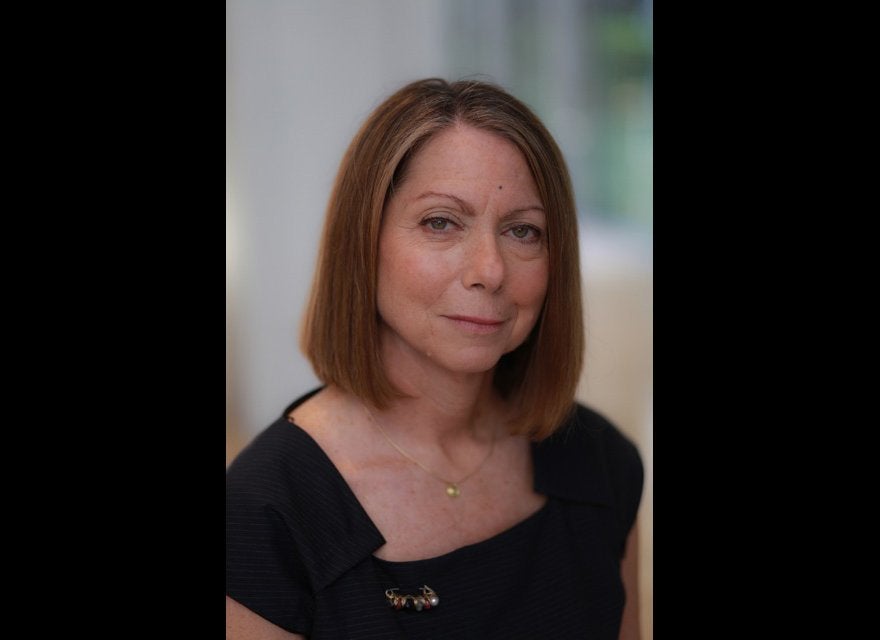 New York Times
Popular in the Community