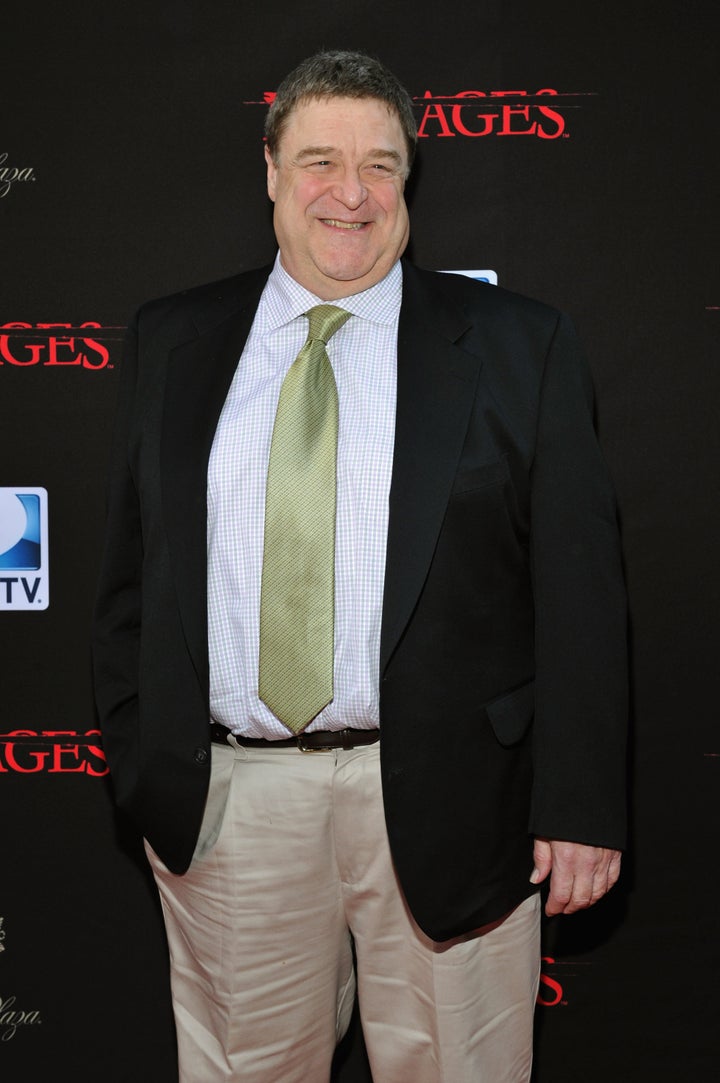 In Dean Pelton, the study group at Greendale Community College have a quirky pain in the butt, but at least he's well intentioned. Sure, he has peculiar sexual secrets (and not-so-secrets) and runs the school like a moron, but all in all, no harm no foul.
That won't be the case with the new Vice Dean.
John Goodman has joined the cast of the cult favorite NBC comedy, TV Line reports, set to play the Vice Dean for the Air Conditioning Repair wing of the community college. It'll be an arc that sees him on screen for at least six episodes, and casts Goodman in a ferocious light.
"The Greendale Community College only has one part of it that is actually nationally renowned, and it's their air conditioning repair program," the show's creator, Dan Harmon, recently told NY Mag's Vulture blog. "And it's sort of a separate annex on the campus that puts itself above the rest of the school, and ironically has more power than the campus itself. It's much like a Big Ten university's football coach having more power than any administrator or faculty. It's going to be part of a larger story that I think should be really cool."
The show will go through some other changes this season; in addition to Michael K. Williams joining the cast as a biology teacher, Harmon told Comic-Con that lead Jeff Winger, played by Joel McHale, will come to the end of the line at Greendale sometime soon; whether or not he graduates is another story. Troy and Abed, bromance twins, will move in together, as well, creating a new dynamic for the show about a tight knit group of students banding together to survive -- and cause -- the insanity at the college.
Goodman can currently be seeing in the drama "Damages" and in the upcoming Kevin Smith film, "Red State."
REAL LIFE. REAL NEWS. REAL VOICES.
Help us tell more of the stories that matter from voices that too often remain unheard.