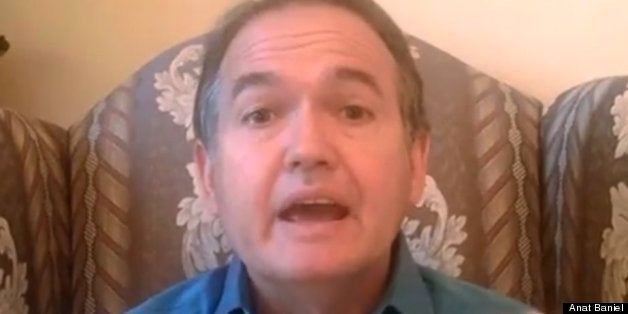 John Gray With Anat Baniel: Tip 2 - Learning How to Communicate at Difficult Times - Taking a "Time Out"
This is the second blog post in my interview series with John Gray. As we discussed in our first post, raising a child is probably the most challenging and the most important job any parent will ever have. When your child has special needs, the challenges and stresses grow exponentially not only in your parenting, but also in your relationship with your partner.
For parents of children with special needs, one of the most important skills is learning how to communicate at difficult times. When you are feeling powerless and frustrated, when you're trying to get something done and it's not getting done, your stress levels go up.
Men and women react to stress differently. Often, when they don't feel in control, men want to withdraw and they stop talking. For women, they want to talk more, to share and to open up to their spouse. This, oftentimes, is not a good combination. It can further increase the stress for both and the feelings of frustration and isolation.
At this moment, first and foremost, it is important to take a "time out."
When to Take a Time Out
When thinking about communication, normally, we would think about verbal communication or some kind of physical communication. However, sometimes the best communication skill is to know when to take a time out.
If he cannot listen to what she is saying at this moment, it is important not to judge him negatively for it. With men, it does not necessarily indicate a lack of interest or caring. Most likely, he needs to think about things, to take some time away from the situation, to distance himself from his feelings and to mull everything over for a while.
When this happens, she can back off, knowing that it is not forever; and instead, she can take some time to journal what she feeling, thinking and needing. Or, if there is a friend or family member that she can talk to, she can share her feelings with this person. However, when she does talk to someone, it is very important that she does not complain about her partner, but rather express her own feelings and desires.
Then, after taking some time, both partners can come back together to have this discussion again.
Communicating at Difficult Times
We strongly recommend that you practice this time out skill, that at moments of difficulty between you and your partner, you stop the conversation and then come back together. When you take the time out, it's important that you be as kind as you can.
"I just need some time to think about this and then we'll talk again."
Or "I just need to go for a walk, relax, and come back and then we can talk again."
Or you can even say: "I feel stressed and agitated and I'm afraid that I may say things I will regret. I love you and let's talk in a little while."
Just as it is important to communicate, it's also important to realize that there are times when you should stop communicating.
The next time you find yourself in a difficult discussion, take a time out. Give yourself a chance to calm down, to relax, to reflect. Then come back together and work on communicating with your partner in a way which allows you to hear the other side better, and also to be heard and better understood.
WATCH: Learning How to Communicate at Difficult Times - Taking a "Time Out"
Tip #2 From John Gray
Please give this a try and let us know how it goes. We'd love to hear about your experiences.
Watch for our next video blog Tip #3 With John Gray: Recognizing Defensiveness - Learning How to Use "Buffer Phrases" to Soften Communication
Popular in the Community