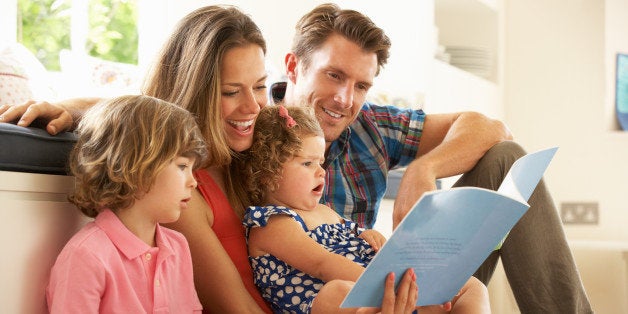 I recently got together with John Gray, a good friend and colleague, to discuss the unique challenges facing parents of children with special needs. I approached John because through my work with children with special needs over the past 30 years (the Anat Baniel Method), I have witnessed the remarkable demands placed on these parents that often lead to great stresses on the relationship. John and I have great admiration for these parents and wish to contribute to them and through them to their children in any way we can.
As you may already know, John Gray revolutionized our understanding of how men and women relate to each other, recognizing and describing the differences between men and women. John has shown us how to take advantage of this knowledge to help all of us have happier, more successful, and long-lasting, loving relationships.
John's many books, including his bestselling Men are from Mars, Women are from Venus, and his videos, workshops and seminars provide practical insights to effectively manage stress and improve relationships at all stages of life and love.
Extraordinary Relationships for Parents of Kids With Special Needs
Any couple knows how the blessing of a child being born into the family can challenge the relationship between his or her parents. When the child has special needs, these challenges grow exponentially, stressing the relationship in ways most couples are not prepared for. It is no surprise, therefore, that some studies suggest that the rate of divorce amongst couples with children with special needs is higher than in the general population.
Both John and I know that with the right tools, parents of children with special needs can learn additional ways to relate to each other that will strengthen their connection and love and help them become a more powerful team in providing their child with the best future possible.
Our intention with this series of blog posts is to help change this trend of higher divorce rates by first recognizing the extraordinary challenges placed on your relationship, and then by providing practical and straight forward tools to work with. My conversation with John has resulted in 20 tips for parents of children with special needs.
We invite you, the parent of a child with special needs, to give yourself permission to shift your focus, from time to time, from your child to yourself, to your spouse, and to your relationship.
Small differences and disagreements between you and your spouse may have been manageable and easy to overlook in the past, but now that your child has special challenges, all of a sudden, these differences can become magnified and harder to deal with. This is especially the case when these differences are in the area of beliefs on how to best try and help your child with his or her unique challenges and how to best raise your child.
The stakes are huge when you and your spouse feel that your child's future is on the line. This is the time to remember that communication is the key to understanding each other, to respecting each other and to taking advantage of each other's wisdom and intuition for the benefit of your child.
Loving, positive, respectful communication is also the road for staying in love and deepening your connection in the face of the inevitable stress, exhaustion and perhaps even fear and confusion. Every time you experience any of the above, remember: communication, communication, communication.
Your child will be the winner when you operate as a powerful, loving team. In my practice, I have witnessed many couples who thrived when working through the challenges surrounding their special child, and they actually grew closer. It's important to take the time to work on your communication skills so that you can understand and appreciate what each of you brings to the relationship, as well as the decisions you make for your child.
WATCH: Communication and Managing Stress: Tip #1 From John Gray
Watch for our next video blog Tip #2 With John Gray: Learning How to Communicate at Difficult Times - Taking a "Time Out."
Popular in the Community