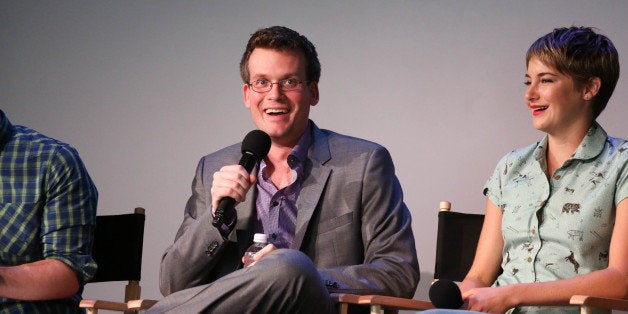 John Green is not only an author, YouTuber, father, brother or a role model, he is a human being who is genuinely humble. John Green is an example of a man who works hard but knows that working hard is not the only thing in life. He continuously aids others in being who they are because there is no other way to be.
John Green, no matter how much I don't think he would want all this praise, is a voice of a generation. I don't think teenagers would have the same respect from adults if he didn't exist. Don't get me wrong, teens are incredibly intelligent and we would have gotten there eventually. But he gave us a sense of community with his brother, Hank Green, who is just as intelligent and deserving of praise and known as Nerfighteria. Through Hank and John's videos they have given hope to millions of people that being who you are is AWESOME.
I learned from the Green brothers that I am who I am because I am. I'm not sure if that makes complete sense but it's true. I realized I am the person I have grown to be because of of the luck I have been lucky even to have.
John published a YouTube video on May 20 of this year all about "Deserving." He talked about how he didn't make these extreme decisions in his life so that his book would be made into a movie (go see The Fault in Our Stars coming out on June 6!). He was just lucky. When you take a step back, which especially as a teen is sometimes hard to do, you realize how lucky you are and how blessed you have been throughout your life.
The VlogBrothers brought together a community of so called "misfits" in this world to create change and inspire everyone. As a teenager, all you want sometimes is to have someone who feels the same way as you do. Shailene Woodley in an interview said that the community they have built is an answer to the rising issues of bullying. I could not agree more with that. In an era of cyber-bullying and bullying, to have a place to go that is full of hope, has an inspiring message and even jokes, can aide kids in not feeling so alone.
That's why John Green, and Hank Green, are two voices of this generation that will never dim. I hope for years and years their messages and smiles can light up millions of people faces and shed light on teens and our insights.
Till next time, stay awesome and DFTBA.
Calling all HuffPost superfans!
Sign up for membership to become a founding member and help shape HuffPost's next chapter