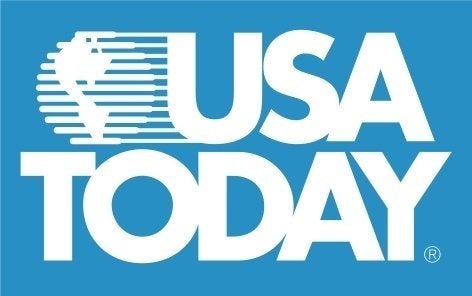 USA Today began its national search for an editor-in-chief on Wednesday, according to Romenesko.
Editor John Hillkirk has been named the paper's senior editor for investigative journalism and national enterprise reporting. The change was prompted by Hillkirk's "passion for watchdog journalism," according to a staff memo from general manager Susie Ellwood. The memo also announced that executive editor Susan Weiss will oversee the newsroom in the meantime.
Read the full text of the staff memo below:
From: USA TODAY Executive VP and GM
Sent: Wednesday, November 30, 2011 12:01 PM
Subject: Announcement

As many of you know, John Hillkirk's passion for watchdog journalism runs deep. John, Dave and I have agreed that this is a good time to make a change in his role and he has expressed a desire to return to what he loves most about journalism, which is being engaged in the day to day creation of investigative journalism that has a positive impact on people and communities.

Today, John has been named the senior editor for investigative journalism and national enterprise reporting for USA TODAY. John will bring intelligence, analytical thinking, and his deep knowledge about business and how Washington works to one of the most critical areas of reporting for USA TODAY. He was the leading force behind the formation of our investigative unit so it's fitting that he'll now assume oversight of the investigative reporting team.

I know we are all excited about what John can bring to this important area of coverage for USA TODAY. We greatly appreciate John's good work over the last thirty years, especially the last two years as editor during this critical transformation phase.

We will begin a national search immediately for an Editor-in-Chief for USA TODAY. In the interim, Executive Editor Susan Weiss will take over direction of the newsroom. Her focus will be on enhancing our capacity to deliver breaking news and coverage that engages our audiences across all of our platforms on a 24/7 basis.

In addition, Lee Horwich is being named Deputy Content Editor, overseeing Federal/Politics/Economics, and the Investigative Team. This will give us more management bandwidth and support our efforts to expand 24/7 coverage. It also allows him to continue oversight of our election plans, extremely crucial over the next 12 months, and to work with John and the investigative team on watchdog journalism.

We'll count on you to pull together and continue to be the most innovative and preferred source of news and information that Americans know and trust.

Susie
Calling all HuffPost superfans!
Sign up for membership to become a founding member and help shape HuffPost's next chapter