John Hurt, the intense British actor who mesmerized audiences in starring roles in "The Elephant Man" and "1984," and was the Alien's very first victim, has died. He was 77.
Hurt, who announced he was diagnosed with pancreatic cancer in 2015, died in London on Friday, his spokesman told The Associated Press.
Hurt was a man of many personas on screen and stage. But he was unrecognizable in his most memorable role as the star of 1980's "The Elephant Man," in which he portrayed with great dignity and pain the real-life John Merrick, who suffered from a disfiguring, debilitating disease.
The actor spoke in 1980 of the ordeal by makeup required to become the gentle soul with the monstrous skull.
"It never occurred to me it would take eight hours for them to apply the full thing — virtually a working day in itself," he recalled. "There were 16 different pieces to that mask. With all that makeup on, I couldn't be sure what I was doing. I had to rely totally" on director David Lynch.
The movie received eight Academy Award nominations, including one for Hurt as lead actor, but he lost out to Robert De Niro, for his role in "Raging Bull." He nailed a Golden Globe Award for supporting actor in 1979 for "Midnight Express," in which he played a heroin addict in a Turkish prison.
Sci-fi fans will remember Hurt as the pleasant, deep-space traveler Kane, who unknowingly hosts an extraterrestrial monster that bursts out of his chest in 1979's "Alien." The cast wasn't told what was about to happen. Director Ridley Scott wanted them surprised.
As for other fantastical turns, he also appeared in the BBC's "Doctor Who" in 2013 and as wand shop owner Garrick Ollivander in three Harry Potter films. He played the secret benefactor and billionaire builder of a massive flying machine in "Contact" (1997). He was the agonized protagonist in the grim movie version in 1984 of George Orwell's dystopian "1984," which has suddenly become a bestseller again. His last turn at science fiction was as Gilliam in "Snowpiercer" in 2013.
Among dozens of other roles, some of his most memorable included Quentin Crisp in "The Naked Civil Servant" in 1975, Caligula in the 1976 BBC miniseries "I, Claudius" and Richard Rich in 1966's "A Man for All Seasons." He was Control in 2011's "Tinker Tailor Soldier Spy" and a priest in "Jackie" (2016). His reedy, vulnerable voice garnered several voice-over roles, including Aragorn in Ralph Bakshi's animated "The Lord of the Rings" (1978).
Hurt was born in 1940 in Chesterfield, England. His father was a clergyman, and his mother was a homemaker who loved theater. Hurt earned an art teacher's diploma and moved to London, where he won an acting scholarship at the Royal Academy of Dramatic Art.
He knew he wanted to act at the age of 9 when he was on stage and "felt an extraordinary feeling that I was in the place that I was meant to be," he told The Guardian in 2000. He performed with the Royal Shakespeare Company and Royal Academy of Dramatic Art, and became famous on both sides of the Atlantic. He was honored in 2012 with a lifetime achievement award by the British Academy of Film and Television Arts, and was knighted in 2015.
Hurt used to joke that no actor died as often as he did in his roles. He put together a jokey collage of his 40 screen deaths on his YouTube page.
"I can't say I worry about mortality, but it's impossible to get to my age and not have a little contemplation of it," Hurt said in a 2015 Guardian interview. "We're all just passing time, and occupy our chair very briefly."
Before You Go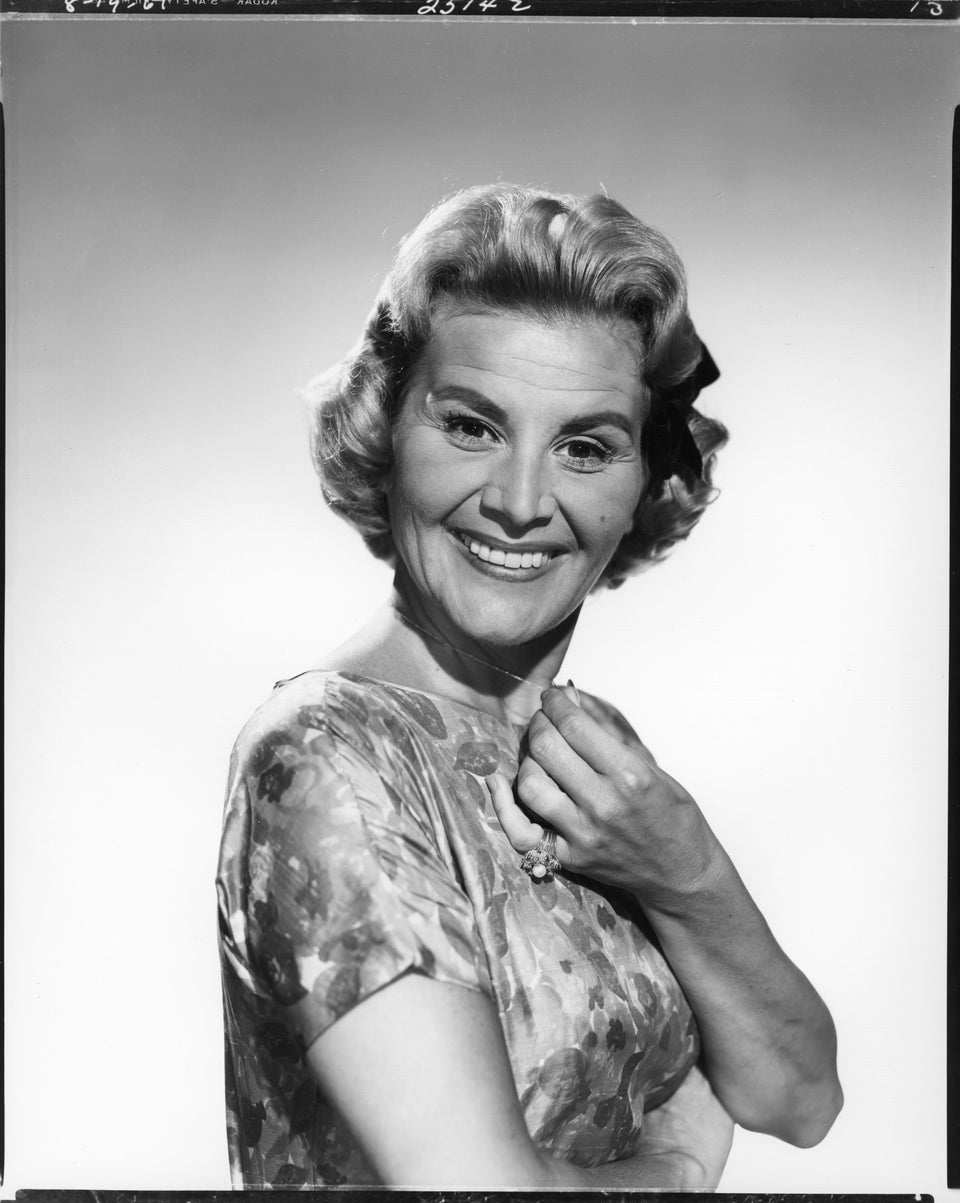 Entertainers We've Lost In 2017