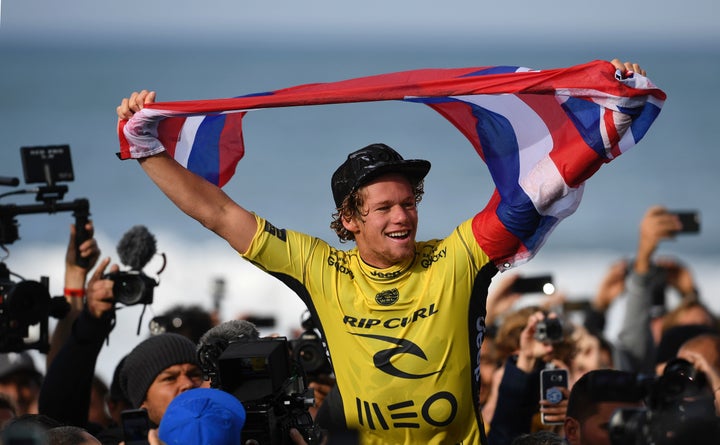 The 24-year-old Hawaii-born surfer claimed the men's championship title while surfing the final round of the MEO Rip Curl Pro Portugal. He scored big with his signature, gravity-defying aerial tricks, eventually out-scoring California surfer Conner Coffin.
"I honestly can't believe it right now, it's obviously not sunk in just yet," Florence said in an official statement emailed to The Huffington Post. "I'm so stoked, I've worked my whole life towards this and I have so many people to thank for this."
Florence's win marks the first time a Hawaii-born surfer has won the men's world title of surfing since 2004, when the late Andy Irons won the title for the third consecutive year in a row.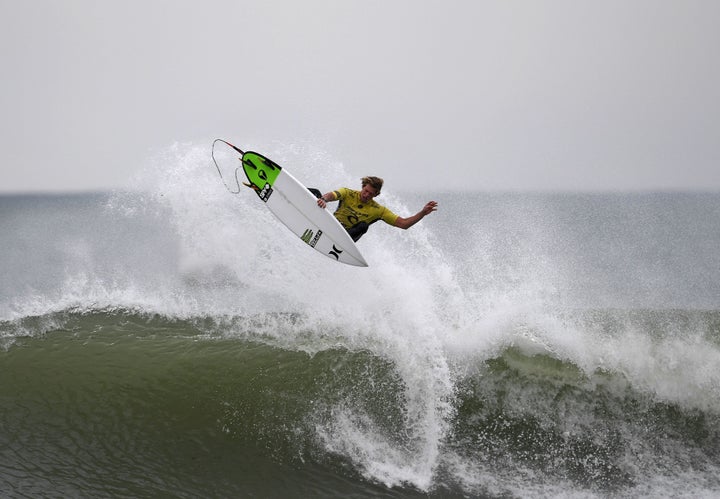 Not only will Florence be competing as a newly crowned world champion during the Billabong Pipe Masters, he'll also have a home-court advantage: Florence grew up surfing Pipeline, which breaks near the beach in his own backyard.
As Florence's family tells it, he first surfed a wave with his mom when he was 6 months old on the North Shore. By the time he was 8, the blond surfing prodigy was already mastering the waves at Pipeline and, at age 13, he became the youngest person ever to compete in the Vans Triple Crown of Surfing.
Florence made history yet again last winter when he won the Eddie Aikau Big Wave Invitational, an invite-only surf contest held at Oahu's Waimea Bay that requires such large waves and particular conditions that it has only been held nine times in the past 31 years.
Considering everything Florence has accomplished in his first 24 years of life, we can't wait to see what the phenom will do next.
Before You Go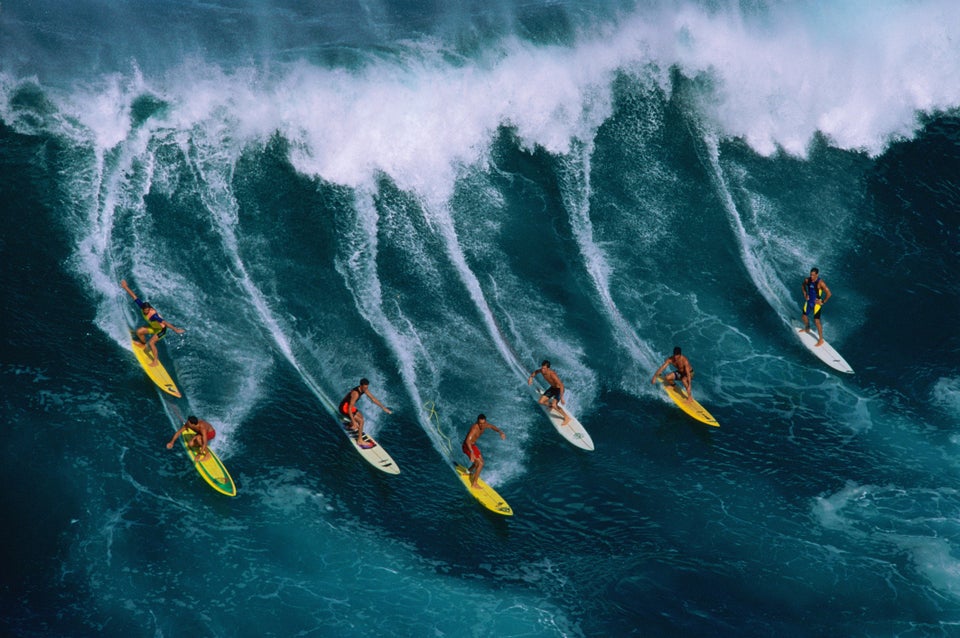 Surfing In Hawaii
Popular in the Community