The candidates in Thursday night's GOP debate offered plenty of warnings about what will happen to the country if former Secretary of State Hillary Clinton gets elected president, but they seemed considerably less worried about going up against Sen. Bernie Sanders (I-Vt.).
"We're going to win every state if Bernie Sanders is the nominee," Ohio Gov. John Kasich said to laughter from the audience. "That's not even an issue. And I know Bernie. And I can promise you he won't be president of the United States."
In recent days, Sanders has been rising in the polls in Iowa and New Hampshire, whose caucuses and elections are less than a month away. The Democratic primary has become more combative, with the Clinton campaign aggressively going after Sanders on health care and guns.
The GOP candidates were much more serious when it came to Clinton, warning the audience that the country -- and the world -- would suffer severe consequences if she became president.
"Hillary Clinton would be a national security disaster," former Florida Gov. Jeb Bush said. "Think about it. She wants to continue down the path of Iran, Benghazi, the Russian reset, Dodd-Frank."
Sen. Marco Rubio (Fla.) said Clinton is "disqualified" from being commander-in-chief because she "cannot handle intelligence information appropriately." And New Jersey Gov. Chris Christie said that anyone "worried about strengthening our military... cannot give Hillary Clinton a third term of Barack Obama's leadership."
"If I'm the nominee," Christie added, "she won't get within 10 miles of the White House."
Read the latest updates on the GOP debate here.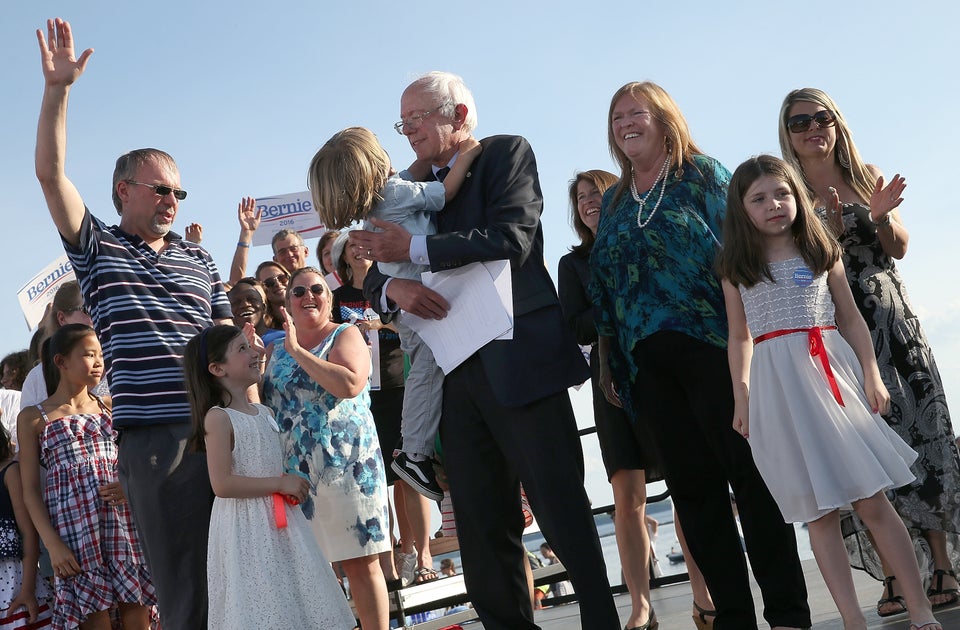 Bernie Sanders On The Campaign Trail
Popular in the Community