Everyone knows Ohio Gov. John Kasich (R) is running as the "nice guy" in the Republican presidential race. But at MSNBC's recent GOP town hall, he made some nasty comments about black infant mortality rates in his state.
After a question on criminal justice reform, NBC News host Chuck Todd asked Kasich to explain how his efforts in the black community could go further than policing and mass incarceration. Todd listed statistics including the state's staggering income gap, that Ohio was deemed the sixth worst state to raise a black child by the Annie E. Casey Foundation and that Cleveland is considered one of the of the 10 most segregated cities in the U.S.
Kasich, after saying he didn't believe those statistics, listed his accomplishments as governor -- including school reform and job creation -- before oddly pivoting to infant mortality rates.
"The issue of infant mortality is a tough one. We have taken that on and one of the toughest areas to take on is in the minority community," he said. "And the community itself is going to have to have a better partnership with all of us to begin to solve that problem with infant mortality in the minority community, because we're making gains in the majority community."
Ohio has the third highest rate of infant mortality in the nation -- and the main organization working to lower those rates had its funding cut by Kasich.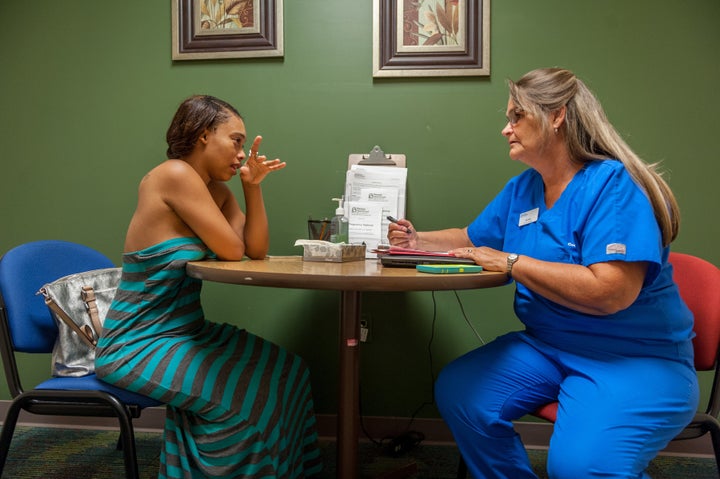 "It is offensive to hear John Kasich tell black women what we should do with our bodies, though not at all surprising. John Kasich blames black women for infant mortality, while as Governor, he cuts programs that help black families in Ohio," said Alencia Johnson, assistant director of constituency communications for the Planned Parenthood Action Fund in a statement.
"Kasich has created a web of policies that foster unsafe environments for black families," Johnson said. "It is Kasich who continues to ignore the needs of Ohioans. The black community recognizes the truth -- the problem is John Kasich."
The initiative focuses on reducing infant mortality rates in the black community. It routinely sends staffers to visit with black moms during their pregnancies and up until the child's second birthday. "Healthy Moms, Healthy Babies" tackles hurdles common among at-risk moms by providing transportation to prenatal appointments and diapers, formula and other supplies.
Over 2,800 new and expecting black mothers benefitted from the program in 2015. (Ohio Medicaid plans now attempt to do similar work by connecting pregnant women to "enhanced care management" and focusing resources on neighborhoods with high infant mortality rates, per the Kasich campaign.)
Rob Nichols, a spokesman for the campaign, told The Huffington Post that because of the governor more than 300,000 women have access to health care in Ohio.
"And I don't know of a universe where 2,800 is a bigger number than 300,000," he said.
This piece has been updated to note Kasich's work to expand Medicaid in Ohio.
Popular in the Community