Fox News host Brett Baier asked Ohio Gov. John Kasich during Thursday night's Republican debate how he'd handle a water crisis like the one in Flint, Michigan.
"I don't know all the details of what Rick Snyder has done," Kasich said, referring to Michigan's embattled Republican governor. "I know people who have been fired, people are being held accountable, but the fact is, every single engine of government has to move when you see a crisis like that."
It was a curious question for Kasich, since there's currently a water crisis in Ohio that's similar in some ways to the one in Flint. Schools in Sebring, Ohio closed this week over concerns of high lead levels in the town's water, which residents have been told not to drink.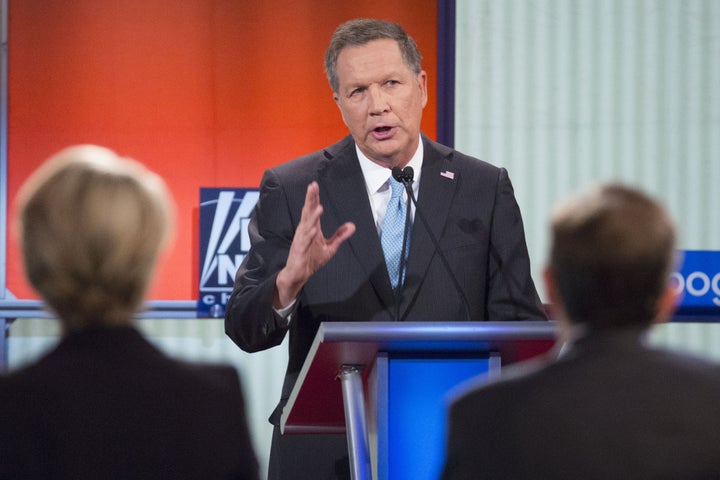 The Ohio Environmental Protection Agency has cracked down on Sebring's water utility, alleging failure to warn citizens of high lead levels -- just like what happened in Flint. Kasich didn't mention Sebring or Flint.
"You have to work with local communities and the federal government, because you realize that people are depending on you," Kasich said. "So you go the extra mile. But people have to be alert. And when you see a problem, you must act quickly to get on top of it and people at home are saying they've got a problem. Listen to them."
In Flint, residents complained about their water quality for more than a year before Snyder admitted it had become poisonous.
Sebring, with a mostly white population of 8,000, is far smaller than Flint, which has nearly 100,000 residents, a majority of whom are black.
Read more updates on the GOP debate here:
Calling all HuffPost superfans!
Sign up for membership to become a founding member and help shape HuffPost's next chapter