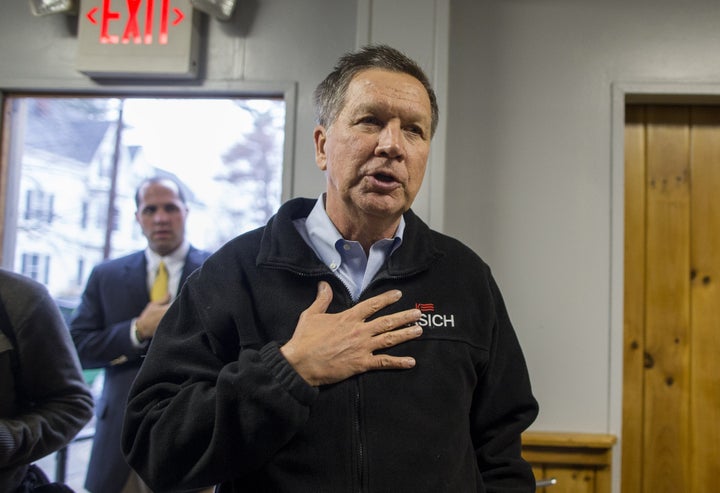 The results of the New Hampshire primary on Tuesday are widely expected to prompt more Republicans to drop out of the crowded race to be the party's 2016 presidential nominee, but Ohio Gov. John Kasich doesn't plan to be in that group.
"I want a good showing out of New Hampshire," Kasich said Friday on Fox News' "America's Newsroom." He explained that he hopes to leave the state relatively successful as he heads to events he has already planned leading up to Republican primaries elsewhere, including South Carolina's on Feb. 20 and Nevada's caucus on Feb. 23.
The third state the governor mentioned was the most surprising: Michigan, where the primary is held on March 8. For Kasich to mention that contest is a sign that he believes his campaign will survive past the 12 primaries held on March 1, Super Tuesday, and those that follow before the Michigan date.
The candidate has been telling voters he will drop out of the race, however, if he does poorly in the Granite State.
That means "seventh place or something," Kasich told Fox, indicating what the bar would be for him to quit. The governor is currently polling fourth in New Hampshire, according to HuffPost Pollster's aggregation of polls.
"Our ads are positive and they're different," the presidential hopeful said.
He even tried some New Hampshire-specific humor, saying his campaign was "built on granite, not built on sand."
Kasich has tried to project himself as a relatively moderate, experienced contender. Though he has condemned marriage equality and has weakened labor rights in his home state, the governor emphasizes government's role in caring for vulnerable citizens and has been less harsh on undocumented immigrants than his rivals.
Real estate mogul Donald J. Trump currently leads the New Hampshire polls, according to HuffPost Pollster, with 33 percent. The next three candidates are all relatively close: Sen. Marco Rubio of Florida is at 14.1 percent, Sen. Ted Cruz of Texas is at 12.7 percent and Kasich is at 10.8 percent.
The Republican contenders will face off in a Saturday night debate before the Tuesday vote.
CORRECTION: An earlier version of this post said the Michigan primary is on March 12. It is on March 8.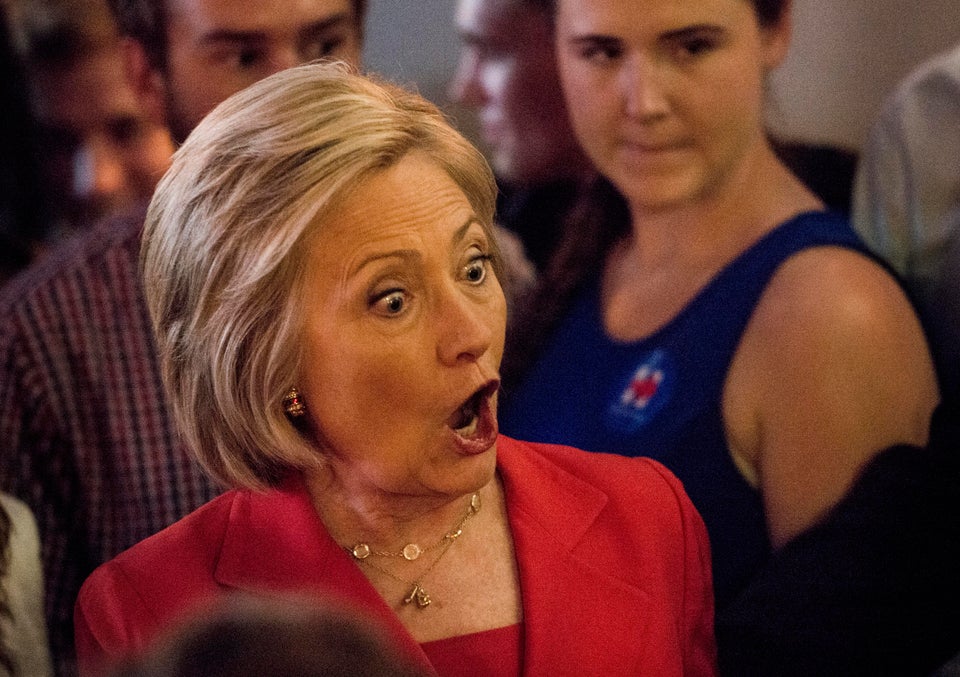 Most Awkward Moments On The 2016 Campaign Trail
Popular in the Community