"I know Gov. Kasich isn't with us, but I suspect that he's very troubled to know that in Ohio alone, nearly 60,000 disabled citizens are stuck on waiting lists, leaving them without the care they need for months or even years," Pence said.
Keeling said there's "zero connection between those asking for support services and Medicaid expansion," according to The Columbus Dispatch.
"In fact, after we expanded, the governor signed into law the largest investment in the system for the developmentally disabled in the history of the program — $286 million. To say Medicaid expansion had a negative impact on the (developmental disabilities) system is false, as it is just the opposite of what actually happened."
Ohio Disability Rights executive director Michael Kirkman told HuffPost's Jonathan Cohn that "there is no question" the Affordable Care Act's Medicaid expansion has "been an overall positive for people with disabilities and their families in Ohio."
And Medicaid officials told the Dispatch that there's no truth to Pence's claim that Medicaid recipients in the state are "being put ahead of 60,000 disabled Ohioans who rely on Medicaid but are currently on a waiting list."
Kasich on Friday called the latest version of the Senate Republican health care bill "unacceptable," criticizing the plan for its "too deep" cuts to Medicaid.
While there are some provisional changes in the latest version of the Senate health care bill, it is largely the same as the old one: the Medicaid program still stands to lose millions of dollars in funding, and those with pre-existing conditions will suffer weakened protections, should it pass. Organizations representing U.S. insurance agencies have lambasted the bill as "simply unworkable," saying premiums would "skyrocket" for citizens with pre-existing conditions.
For more on how the House and Senate health care bills compare against the Affordable Care Act, go here.
Before You Go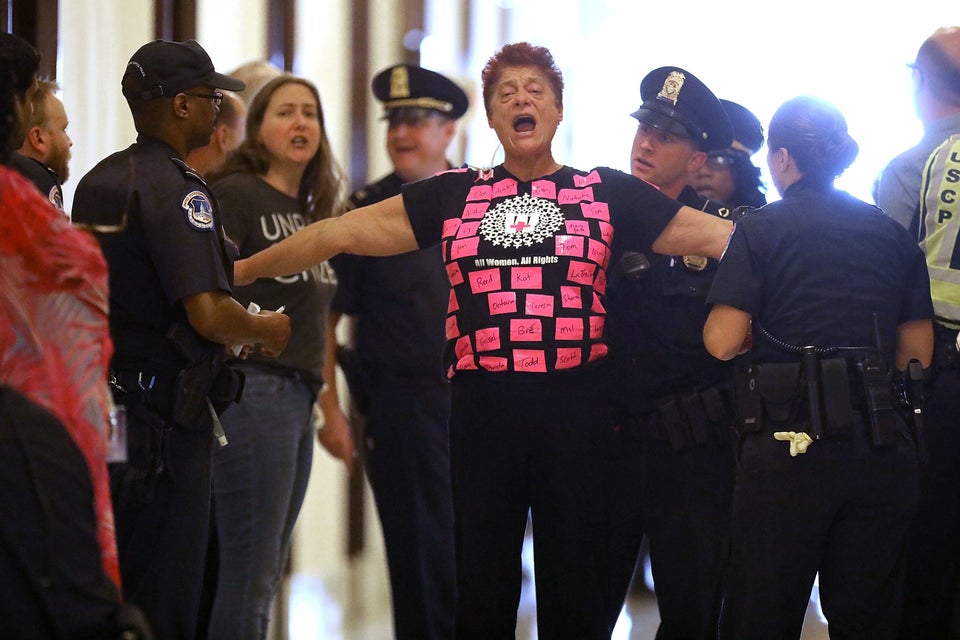 Health Care Protests At U.S. Capitol
Popular in the Community