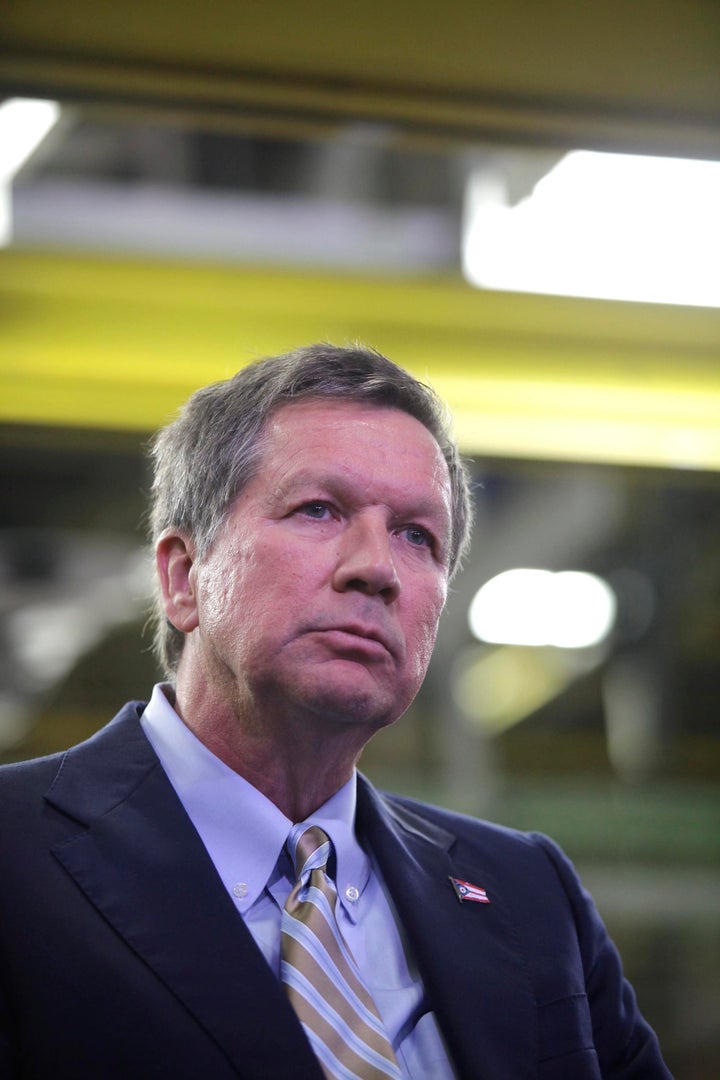 CLEVELAND, May 15 (Reuters) - Ohio's Republican Governor John Kasich signed a bill on Tuesday reversing a contentious voting law that Democrats have called a blatant attempt at voter repression, in a move aimed at pre-empting a threatened repeal referendum.
The bill rolled back a law passed last year barring counties from mailing unsolicited absentee ballots to voters and removing a requirement that poll workers assist voters they knew were voting in the wrong location.
But the measure stopped short of reversing a related measure that eliminated in-person voting on the three days immediately preceding an election, as Democrats want.
Ohio's Republican leadership has worried that a referendum on the voting law would drive Democratic-leaning voters to the polls in greater numbers in the November election, which they fear could benefit President Barack Obama in a key swing state.
"With the law at the heart of the referendum ... having been repealed, there is no longer a question to place before the voters," Ohio's Republican Secretary of State Jon Husted said in a statement.
Supporters of the original law said its provisions, combined with stricter voter identification laws, reduce the risk of voter fraud. Critics disagree.
"The overwhelming evidence ... indicates that voter fraud is virtually non-existent, and that these new laws will make it harder for hundreds of thousands of elderly, disabled, minority, young, rural and low-income Americans to exercise their right to vote," Ohio Senator Sherrod Brown told supporters in Cleveland last week.
Fair Elections Ohio, the voting rights group that mounted the referendum campaign, said that according to the law, only the referendum petition committee, not the Secretary of State, can remove the referendum from the Nov. 6 ballot.
Greg Moore, campaign director for Fair Elections Ohio, told Reuters he still hopes for a bipartisan compromise that will allow for early voting, but wasn't sure where that leaves the referendum.
"In 2008, 100,000 people, 19 percent of voters, voted in the three days before the election. We will keep pushing until we get a full repeal," he said. (Editing by Cynthia Johnston and Todd Eastham)