Stephen Colbert grilled Ohio Gov. John Kasich for his opposition to decriminalizing marijuana Friday night.
The GOP presidential hopeful stopped by CBS' "The Late Show" three days after his state rejected a constitutional amendment legalizing marijuana. The ballot measure would have allowed the use of recreational and medical marijuana in the state, but would only have let 10 producers grow and sell it commercially, thus drawing opposition from some marijuana advocates.
Kasich opposed the measure, calling legal recreational pot a "terrible idea." On Friday, Colbert questioned this stance, noting the governor's support for criminal justice reform.
"The problem is we have a huge drug crisis in this country," Kasich said.
"Is that really pot that's the drug crisis?" Colbert countered. "Lots of people are going to jail for minor infractions and it ruins their entire life."
"We don't do that in Ohio. We don't even want serious drug addicts to be locked in prison for their rest of their lives. We treat them and we pass them off to the community," Kasich said. "The problem with marijuana is this: We don't want to tell our kids, 'Don't do drugs, but by the way, this drug's okay.'"
"Isn't that what alcohol is?" Colbert replied.
Kasich pivoted the conversation to stories he'd heard at home and on the campaign trail of individuals struggling with opioid addiction, again arguing that legalizing marijuana would send the signal to children that other drugs are also safe.
"We don't need to take the approach where we send a confusing and mixed message to our children," he said.
When asked by Colbert if he had smoked marijuana before, Kasich said he had -- and was never caught by the police.
"If you had been caught smoking marijuana and had it on your record, would you be the governor of Ohio right now?" Colbert asked.
"Maybe," Kasich said. "If I got you to come out and campaign for me."
"What I mean is it ruins a life to have that police record because you can't get a job."
"We don't want to put people in prison," Kasich said, pointing to Ohio's program expunging the records of non-violent offenders. "I don't want to ruin anybody's life... We don't want to be in a position to demonize people, I just don't want to legalize drugs."
Studies have repeatedly shown that marijuana is not a gateway drug and that the substance is not addictive. As The Huffington Post reported in August, researchers have found that many arguments against legalizing marijuana are based on weak science.
A Gallup poll released last month found 58 percent of Americans in favor of legalizing recreational marijuana use, but the presidential field, with the exception of Democratic hopeful Sen. Bernie Sanders (I-Vt.), remains largely opposed to the idea. However, during the Republican debate in September, a few candidates said they think the issue should be left to the states to decide.
While Kasich stood by his opposition to recreational pot during the interview with Colbert, he indicated he'd be willing to consider allowing medical marijuana use if doctors were also on board.
"If the experts come back and say we need this for people who have seizures, I'm for that," he said.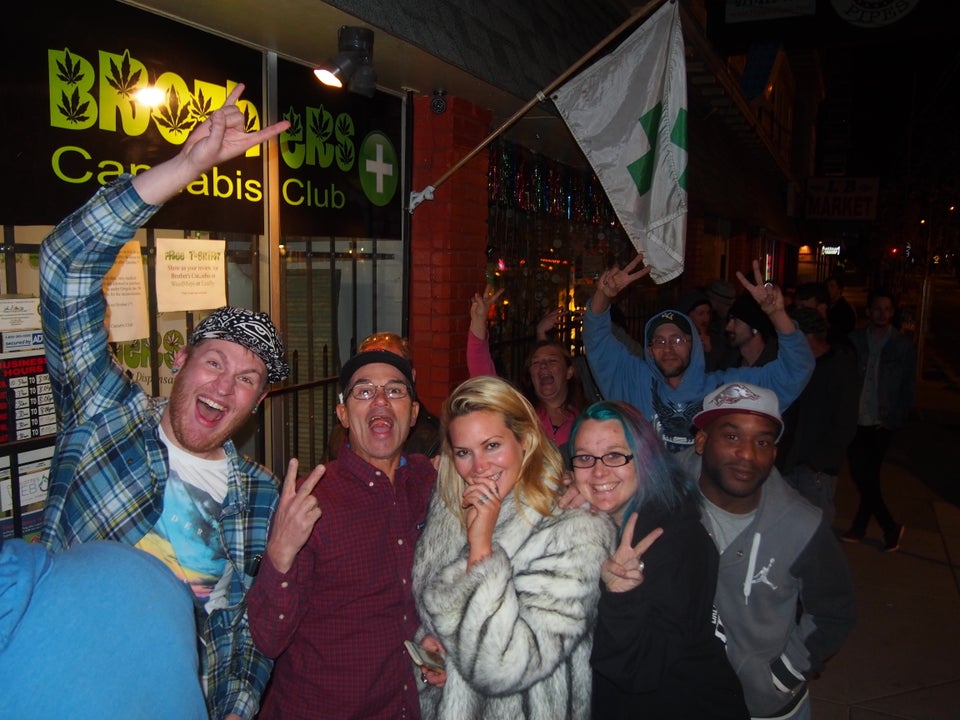 Recreational Marijuana Sales Legalized In Oregon
Popular in the Community