WASHINGTON ― Adding to the resounding criticism of White House chief of staff John Kelly's comments about the Civil War, the leader of the Congressional Black Caucus on Tuesday said the remarks fit a larger pattern of "repeated attempts to whitewash history" by PresidentDonald Trump's administration.
Rep. Cedric Richmond (D-La.) also took the administration to task for a "continued inability to apologize when it is flat out wrong."
"John Kelly needs a history lesson," Richmond said in a statement. "The Civil War was not a disagreement between 'men and women of good faith on both sides.' It was a struggle for the soul of this country. Thankfully, the right side won the war and slavery is no longer the law of the land."
"Shocking that someone charged with defending their country, in some profound way, does not comprehend the country they claim to defend," Coates said of Kelly, a retired Marine Corps general.
In the interview, Kelly also praised Confederate Gen. Robert E. Lee as "an honorable man," and expressed concern over the removal of numerous Confederate statues ― an effort that has accelerated following thedeadly violence sparked by a white supremacist rally in Charlottesville, Virginia, in August.
"Human history, our culture is an evolving thing," Kelly said. "There will be, 100 or 200 years from now, people that criticize us for what we do, and I guess they'll tear down, you know, statues of people that we revere today."
Richmond's statement reiterated his criticism of Kelly for refusing to apologize to Rep. Frederica Wilson (D-Fla.), after earlier this month he misrepresented a speech that she made, while attacking her character.
"He is starting to sound a lot like his boss," Richmond said of Kelly.
Before You Go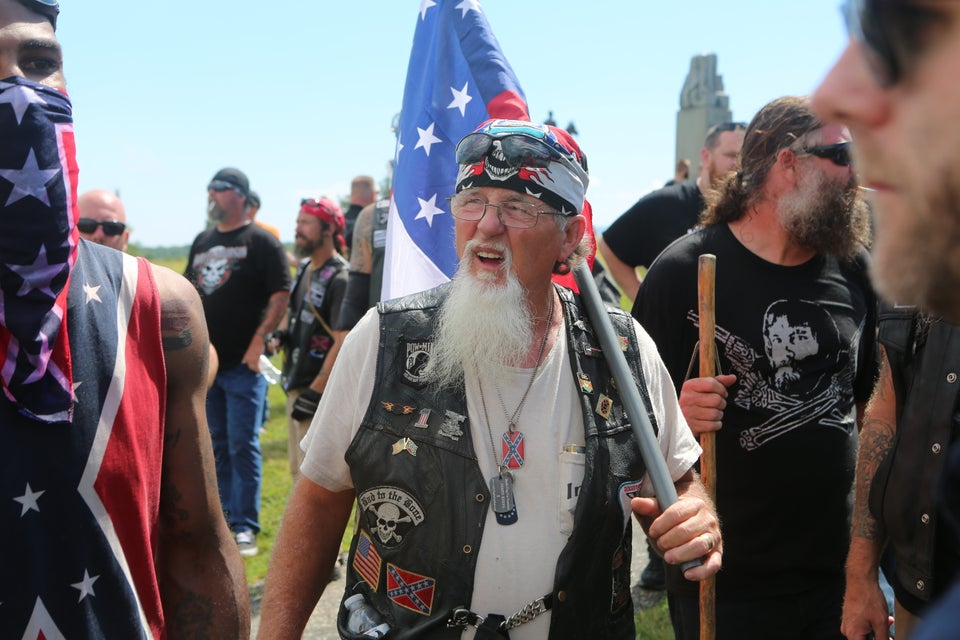 Pro-Confederate Rally In Gettysburg
Popular in the Community