WASHINGTON ― White House chief of staff John Kelly said Tuesday that President Donald Trump's offer to save undocumented young people ― though only if he can build a border wall and slash legal immigration ― is generous because it would help immigrants who may have previously been "too lazy" to seek protections.
Trump has said he would support a path to citizenship for the 690,000 people protected under the Deferred Action for Childhood Arrivals program, or DACA, as well as for anyone who is eligible for the program but didn't sign up. The White House estimates that's 1.8 million people total, leading Kelly to call the president's proposal "stunning."
"The difference between 690 [thousand] and 1.8 million were the people that some would say were too afraid to sign up, others would say were too lazy to get off their asses, but they didn't sign up," Kelly said, according to The Washington Post. "So the president, shockingly, said OK, 1.8 million, and then probably the biggest shock was in a path to citizenship. That's beyond what anyone could have imagined."
He doubled down on his comments later in the day, telling reporters that people "just should have probably gotten off the couch and signed up."
Kelly was at the Capitol talking to lawmakers about the president's immigration framework, which includes a path to citizenship for some so-called Dreamers, or undocumented young people who came to the U.S. as children. Trump also wants more border security, an end to the diversity visa lottery and to phase out types of so-called "chain migration," which allows Americans and legal permanent residents to sponsor certain family members for green cards.
Trump and administration officials have insisted this is a reasonable compromise, but Democrats don't see it that way, given the massive cuts to legal immigration pathways. Even some Republicans view the president's proposal as unworkable. Meanwhile, the White House has shot down bipartisan bills that don't include the same cuts to legal immigration.
Kelly said he "can't imagine" anyone voting against Trump's framework.
"I would offer that if before the champions of DACA were members on one side of the aisle, I would say right now the champion of all people that are DACA is Donald Trump," he said. "But you would never write that."
"It's likely that people will lose protections in large numbers in March if Congress does nothing, in addition to the estimated 122 people who have lost protections daily since September."
Dreamers are in this situation because Trump rescinded DACA in September and told Congress it had six months ― until March 5 ― to find a solution. The administration is currently accepting DACA renewal applications under a court order, but it can take months for those reviews to be completed. Trump is also fighting that ruling.
It's likely that people will lose protections in large numbers in March if Congress does nothing, in addition to the estimated 122 people who have lost protections daily since Trump ended the program.
It's expensive to apply for DACA ― the application fee is nearly $500 every two years, and that doesn't count potential lawyer fees. That can make it difficult for some people to apply, especially if they are in school, working under the table or helping to support their families. Others, as Kelly mentioned, did not apply because they're afraid of the government having their information.
Some lawmakers have argued that perhaps Trump could just extend DACA. However, officials have said that isn't possible because the president has called the program unconstitutional, and Kelly said he doesn't think Trump has that authority. He also said Trump would not ask Congress for some sort of extension.
But Kelly insisted that DACA recipients, should they lose their protections, would not be a priority for detention or deportation.
That's not likely to comfort DACA recipients. A man whose DACA had recently expired was detained when he went to traffic court last week, although he was later released. Immigration and Customs Enforcement officials have said repeatedly that their main targets are criminals and others who are high-profile for removal, but that they won't look the other way if they come across others who are in the country without authorization. There's no reason to think that wouldn't include former DACA recipients ― even if the administration insists they're not a priority.
Support HuffPost
The Stakes Have Never Been Higher
Before You Go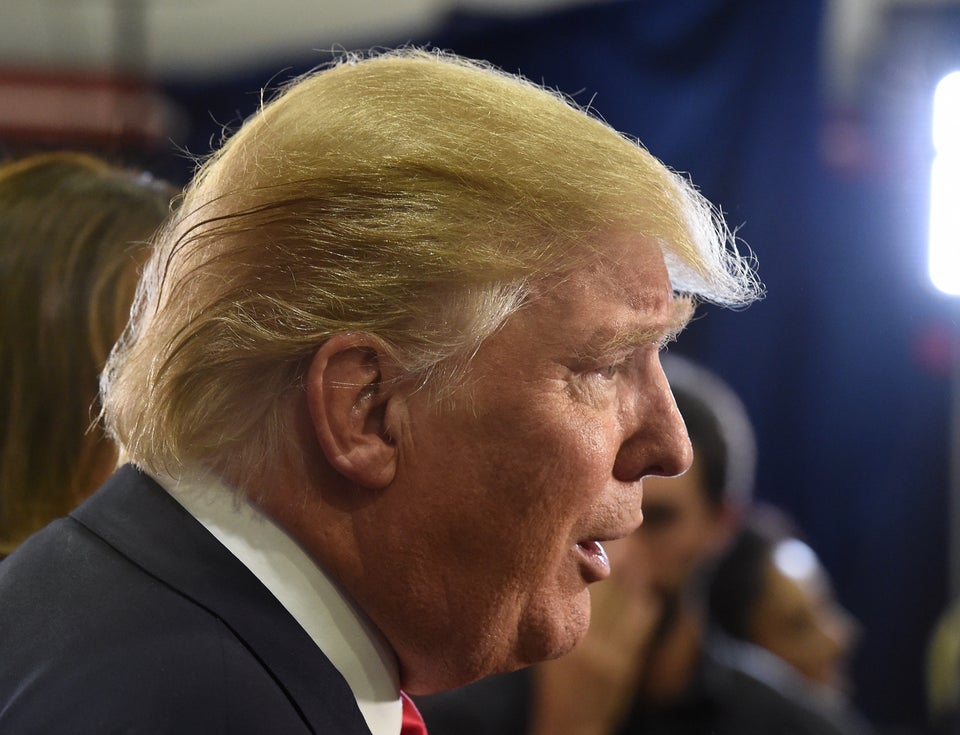 How Donald Trump Talks About Undocumented Immigrants
Popular in the Community