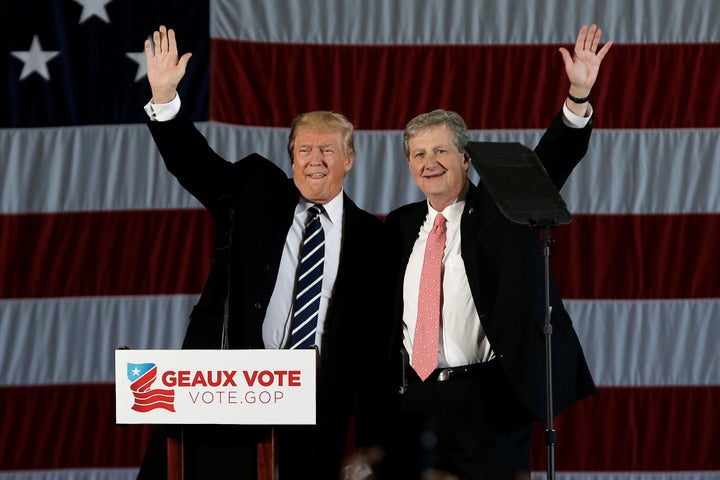 Outraged over the death this week of a French bulldog aboard an airliner, Sen. John Kennedy (R-La.) said he will introduce legislation Thursday to ban airlines from putting animals in overhead bins.
On Wednesday, the day Kennedy announced his planned legislation, thousands of students across the country took part in walkouts to protest gun violence. The students held signs saying "Enough is enough" and "Protect us, not guns."
Kennedy, who has received more than $200,000 from the National Rifle Association over the course of his political career, told CNN last month he didn't believe America needed new gun laws.
"I think we need more idiot control," he said.
Kennedy quickly expressed outrage on learning of a dog's death aboard an airliner. He penned a letter to the president of United Airlines on Wednesday, demanding "an immediate explanation for the number of animals who have died recently" in the airline's care.
Seventeen people were killed in the Parkland school massacre.
Popular in the Community