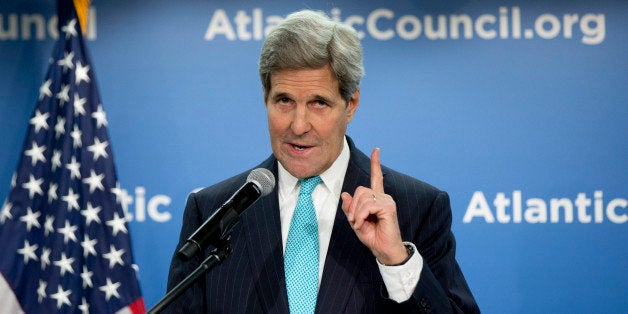 Secretary of State John Kerry, challenging climate change deniers to face reality, not-so-subtly called out Florida Gov. Rick Scott's (R) administration on Thursday for banning the term "climate change" from all government communications.
"We literally do not have the time to waste debating whether we can say 'climate change,'" Kerry said in a speech hosted by the Atlantic Council. "We have to talk about how we solve climate change. Because no matter how much people want to bury their heads in the sand, it will not alter the fact that 97 percent of peer-reviewed climate studies confirm that climate change is happening and that human activity is largely responsible."
Such thinking is far too prevalent in Washington, and politicians who ignore the facts will not be remembered favorably by those who will face global warming's worst perils, Kerry said in his speech.
"If we fail, future generations will not and should not forgive those who ignore this moment, no matter their reasoning," Kerry said. "Future generations will judge our effort not just as a policy failure, but as a collective moral failure of historic consequence. And they will want to know how world leaders could possibly have been so blind or so ignorant or so ideological or so dysfunctional and, frankly, so stubborn."
Kerry called for transitioning away from "dirty sources of energy." But, as Politico noted, he didn't mention whether he would approve the proposed Keystone XL oil pipeline, which would link Canada's oil sands to the U.S. Gulf Coast. The project, which needs State Department approval to cross an international border, has been awaiting Kerry's decision since early February. He will hand his recommendation to President Barack Obama, who will make the final decision on the project.
Environmental groups opposed to the pipeline said Kerry's failure to mention it may be a positive sign.
"While Kerry didn't bring up Keystone, he sure brought up more and more reasons why it should be rejected," Sierra Club legislative director Melinda Pierce told Politico. "And he's absolutely right: Burning fossil fuels has long-term costs that have to be at the front of our minds when evaluating both the pipeline project and development of the tar sands."
Support HuffPost
The Stakes Have Never Been Higher
Before You Go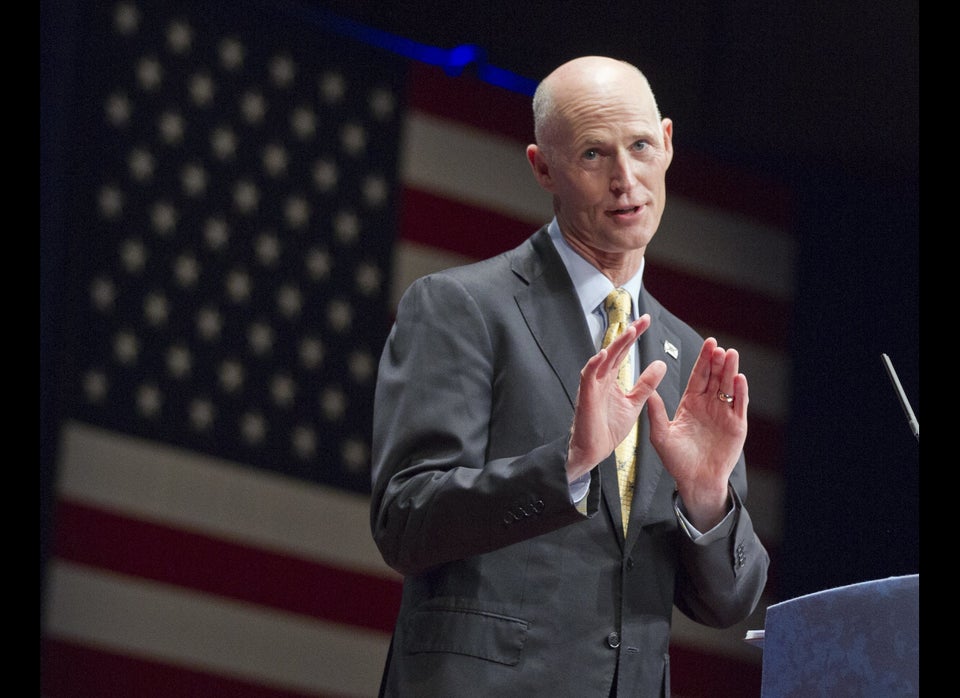 Rick Scott Controversies
Popular in the Community