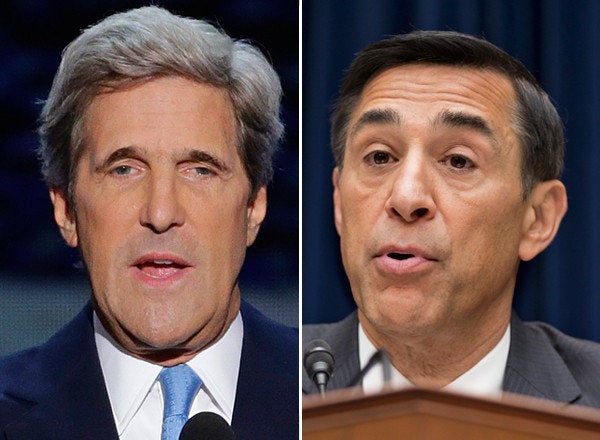 Senator John Kerry (D-Mass.) criticized House Oversight Committee Chairman Darrell Issa (R- Calif.) for releasing 166 pages of "sensitive but unclassified" State Department cables that contained the names of Libyans working within the United States.
"This is irresponsible and inexcusable, and perhaps worst of all it was entirely avoidable," Kerry said. "It is profoundly against America's interests in a difficult region."
The Obama administration has also criticized Issa for leaking the documents, which relate to the September attack on the U.S. consulate in Benghazi that killed Ambassador Christopher Stevens and four others.
Administration officials told Foreign Policy magazine the leak, along with Issa's failure to redact the names of Libyan civilians and local leaders mentioned in the cables, could have "unintended consequences."
"This does damage to the individuals because they are named, danger to security cooperation because these are militias and groups that we work with and that is now well known, and danger to the investigation, because these people could help us down the road," an administration official said.
In a letter to President Barack Obama, Issa, along with Rep. Jason Chaffetz (R-Utah), said the cables were released because "the American people deserve nothing less than a full explanation" about the Benghazi attack.
"The American people deserve nothing less than a full explanation from this administration about these events, including why the repeated warnings about a worsening security situation appear to have been ignored by this administration," Issa and Chaffetz wrote. "Americans also deserve a complete explanation about your administration's decision to accelerate a normalized presence in Libya at what now appears to be at the cost of endangering American lives."
Read Kerry's full statement below:
Washington, DC – Senator John Kerry (D-Mass.), Chairman of the Senate Foreign Relations Committee, issued the following statement in response to the release of documents, concerning the recent events in Libya, by the House Oversight Committee.

"The wholesale release of State Department documents by the House Oversight Committee has exposed Libyan nationals working with the United States to possible danger. This is irresponsible and inexcusable, and perhaps worst of all it was entirely avoidable. It is profoundly against America's interests in a difficult region.

Oversight and investigation is the job of Congress. I know how to run a real investigation. It's a responsibility I take personally as someone who spent years in the Senate leading difficult, sensitive, and comprehensive investigations on everything from BCCI and illegal money laundering to the fate of American soldiers missing in Vietnam. I don't say casually that this release of sensitive materials was a moment of real incompetence and irresponsibility.

The Foreign Relations Committee is committed to getting all the facts about what happened, and we've been in regular contact with the Administration to do so. The Committee has sent two letters asking questions, including one signed by all committee members, and we will have another committee briefing as soon as we reconvene. The House committee seems to adopting a very different set of investigative techniques. It's bad enough that it's becoming a political sideshow presumably driven by the calendar of Monday's upcoming presidential debate, but even worse is that in their rush to make news they've exposed Libyans who were working side by side with America."
UPDATE: An Issa spokesman issued the following response to Kerry's remarks:
Rep. Cummings, Sen. Kerry, and administration officials are attempting to create a distraction to protect the President and mislead the American people. Their charges are not credible and they appear to be calling from the same playbook they used against CNN when that network first revealed Ambassador Stevens' concerns.

The documents Rep. Cummings, Sen. Kerry, and the State Department are now complaining about were given to State Department officials, Rep. Cummings, and others almost two weeks ago. That Cummings and State Department officials did not express specific concerns about Libyans mentioned in these unclassified documents obtained by the committee until three days before the Presidential debate on foreign policy is telling. The committee only began hearing, through a reporter, concerns of anonymous Obama Administration officials last night and the State Department has yet to directly contact the committee with any requests for specific redactions to documents it knew the committee possessed. If the State Department's concerns were genuine, it certainly begs the question about why they did not raise concerns at the time they were originally released almost two weeks ago instead of waiting until a number of these documents were sent to President Obama on Friday along with questions about the White House role in the disastrous Libya 'normalization' policy.

There are also legitimate questions that have been examined by other news organizations about the harm created by State Department officials highlighting a sensitive site on a poster board during a public forum and the administration's failure to secure sensitive documents for weeks after the Benghazi attack.

The committee did make a number of redactions to these unclassified documents and the Libyan individuals mentioned in them worked in positions where their interactions with westerners would not be surprising.

The only position on documents the State Department has expressed to the committee is their belief that the committee should not have or release any information contained in any State Department documents. This non-cooperation has made the Committee's efforts more challenging and only through non-official channels was the Committee able to expose security failure that led to an acknowledgement of legitimate problems by Secretary Clinton.

Support HuffPost
The Stakes Have Never Been Higher
Before You Go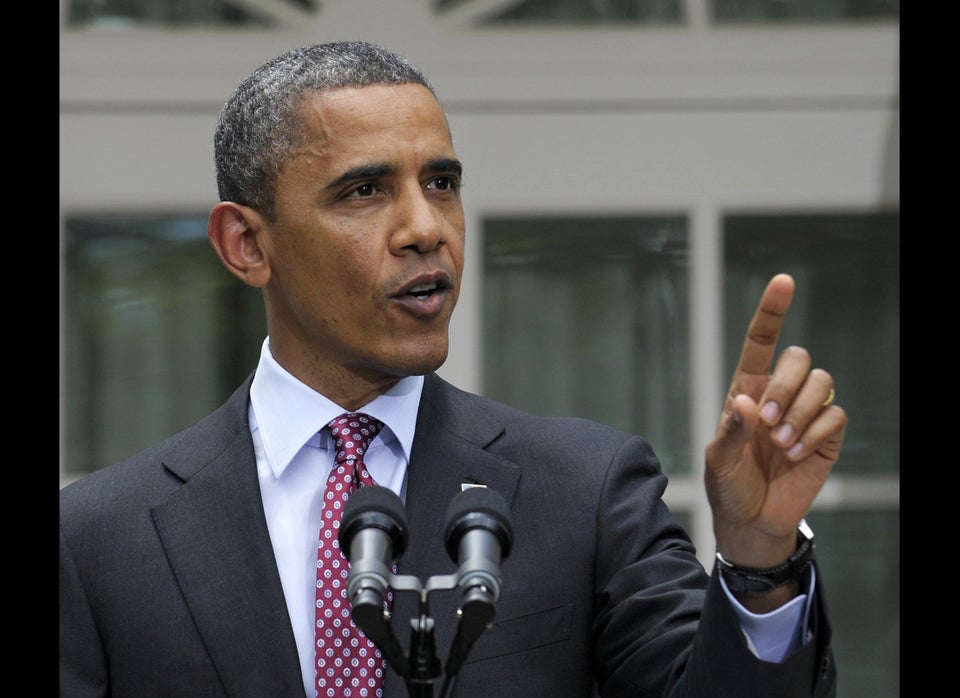 Politicians React To Attacks In Libya, Egypt
Popular in the Community