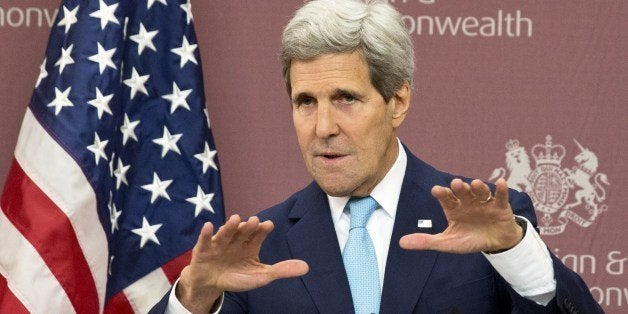 When Secretary of State John Kerry returned to his alma mater Sunday to address Yale's graduating class, he seized the opportunity to knock Los Angeles Clippers owner Donald Sterling.
Sterling has been under fire since audio tapes revealing racist statements made by the owner in a conversation with V. Stiviano surfaced. Kerry took a shot at Sterling during his remarks to the graduates.
"You are graduating today as the most diverse class in Yale's long history," he said. "Or as they call it in the NBA, Donald Sterling's worst nightmare."
Sterling has been banned by the NBA for the recorded remarks, in which he told Stiviano, "It bothers me a lot that you want to broadcast that you're associating with black people."
The Associated Press reported on Kerry's address:
Secretary of State John Kerry urged Yale University graduates on Sunday to keep faith in government's ability to break gridlock, even as many problems remain unsolved.
Kerry, a 1966 graduate of Yale, told students and their families, faculty and staff at the Ivy League school's 313th commencement that some people don't believe they can make a difference "and the sum difference of all of this is that we do not believe we can make a difference . we remain gridlocked."
Over the years, Congress has enacted broad legislation protecting the environment and civil rights, said Kerry, a former U.S. senator from Massachusetts. But, he said, the need to reform immigration and grapple with climate change now remain undone.
"This daring journey of progress played out over years or decades," he said. "Today, the felt needs are piling up while legislatures or foreign capitals seem frozen."
Kerry told graduates to remain hopeful and be active participants in finding ways to bring about change.
"None of our problems are without solutions, but neither will they solve themselves," he said. "It's a matter of willpower, not capacity. It requires keeping faith with the ability of institutions to do big things when demanded."
Kerry spoke at Yale Class Day 48 years ago, when he graduated. Then, he spoke about his impending service in the military and on the U.S. military presence around the world.
"In 1966, I suggested an excess of isolation has led to an excess of interventionism," he said.
Now, he said America's worldwide presence will not be diminished.
"If we can't galvanize action . we invite instability, and I promise you, radical extremism is all-too-ready to fill the vacuum left behind," Kerry said.
Before You Go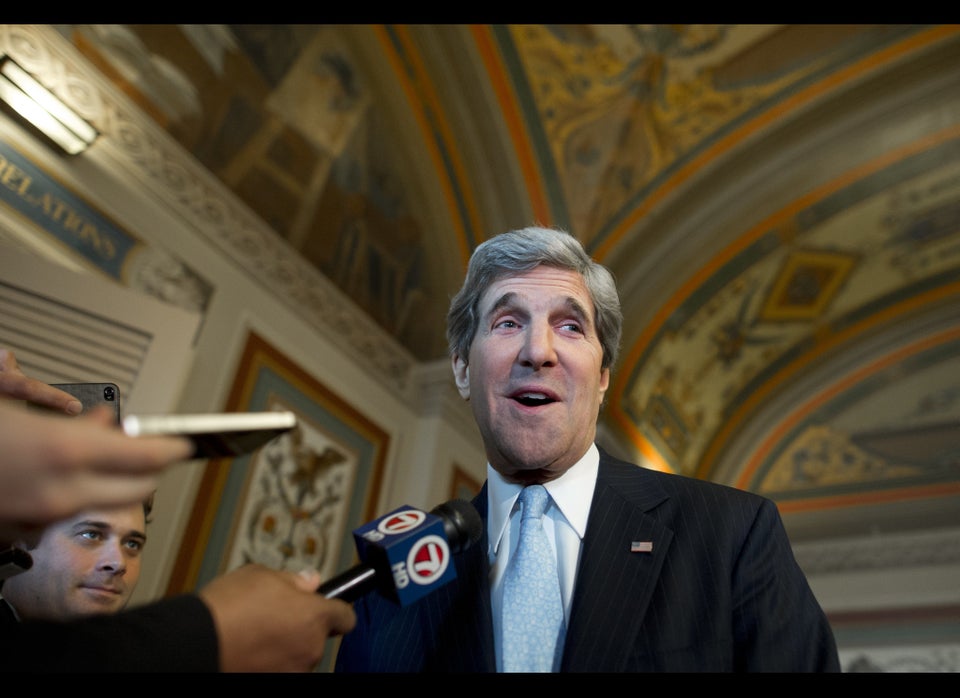 Secretaries Of State
Popular in the Community