WASHINGTON -- The U.S. expects to achieve a deal on reining in Iran's nuclear program within three or four months, Secretary of State John Kerry said Sunday, suggesting an agreement could be possible months sooner than previously anticipated.
Iran and the global powers negotiating with it -- the U.S., Britain, France, Germany, Russia and China -- had previously failed to reach a deal by their self-imposed deadline of Nov. 24. At that point, they extended the talks for another seven months to June 30, 2015.
"Though it said seven months, we're not looking at seven months. I think the target is three/four months and hopefully even sooner if that is possible," Kerry said.
The secretary made the comment to a room packed with some of the biggest skeptics of a deal with Iran: the leaders of Israel, the country Iran would likely seek to intimidate were it to gain stronger nuclear capabilities. Israel's government, particularly Prime Minister Benjamin Netanyahu, has long been vocally critical of any Western outreach to Iran.
A host of Israeli lawmakers and government officials are currently in Washington for the Saban Forum, an annual gathering of U.S. and Israeli policymakers and power players held here by Israeli-American billionaire Haim Saban and the Brookings Institution. Kerry's address at the closing session of the forum sought to frame current U.S. policy in the Middle East, from the more conciliatory approach toward Iran to the fight against the Islamic State, as beneficial for the shared goals of Israel and the U.S.
The U.S. and allies like Israel are safer because of ongoing nuclear diplomacy with Iran, the secretary said -- and were ties with Iran's leadership severed, the international community would remain in a position where it had no way to ensure that that country assuaged international concerns about its nuclear program.
"One year ago, Iran's nuclear program was rushing full speed toward larger stockpiles, greater uranium enrichment capacity, the production of weapons grade plutonium, an ever shortening breakout time. Today, Iran has lived up to every commitment it made in the interim agreement," Kerry said.
"Progress on its nuclear program has been rolled back for the first time in a decade. How do we know that? Because the [International Atomic Energy Agency] and our partners have been able to verify that Iran is indeed honoring [its] commitments. Today, IAEA inspectors have daily access, daily access, to Iran's enrichment facilities ... and we have developed a far deeper understanding of Iran's nuclear program."
The Obama administration hopes to achieve a deal with Iran that would account for international concerns over that country's ability to build a nuclear weapon, allow it the civilian nuclear program it says it requires for its energy needs, and begin the process of normalizing Iran's relations with the global community.
Kerry was at the forefront of an effort to achieve a temporary agreement with Iran last year. That agreement, the Joint Plan of Action, provided Iran with limited relief from burdensome international sanctions in exchange for Iranian commitments on transparency and limiting the production of material and technology that could help it build a nuclear weapon.
The secretary said a longer-term agreement -- which he emphasized is still far from guaranteed, with "significant gaps still remaining" -- offers "the best way to account for and close off all of Iran's potential pathways for a nuclear weapon."
In a nod to the concerns of his Israeli-dominated audience, Kerry repeated the phrasing of deal skeptic Netanyahu: "The United States continues to believe as we have from day one, and as Israel has said it also believes, that no deal is preferable to a bad deal." He said that concern for getting precisely the right kind of agreement was what motivated the present extension.
Netanyahu on Sunday took a softer line on the nuclear talks than he previously has, suggesting that U.S. assurances are having an effect. But Kerry and the administration must also convince Iran hawks at home that the process is worth continuing -- and that proposed new sanctions that a Republican majority in Congress may try to act on come January are not worthwhile in the midst of such a delicate diplomatic process.
"If we succeed in reaching an agreement," the secretary said, "the entire world, including Israel, will be safer for it."
This post has been updated with additional comments from Kerry and Netanyahu.
Before You Go
Ahmadinejad out, Rouhani in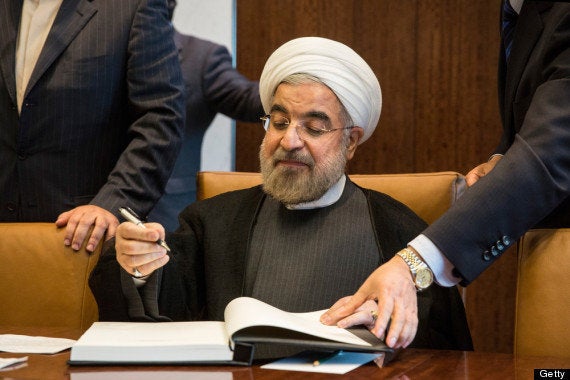 Rouhani addresses the UN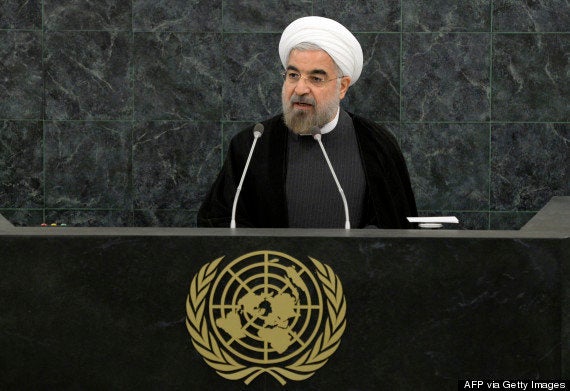 Obama and Rouhani's historic phone call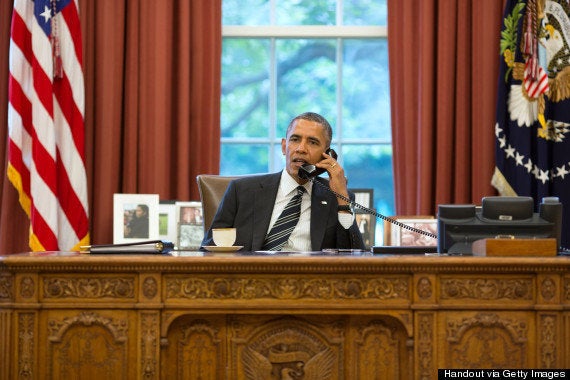 Diplomats exchanged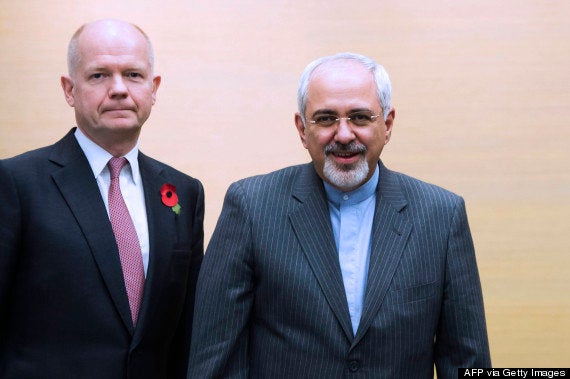 Cameron calls Rouhani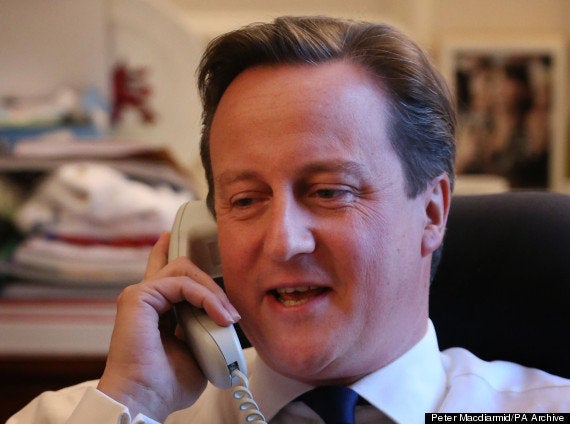 About that embassy...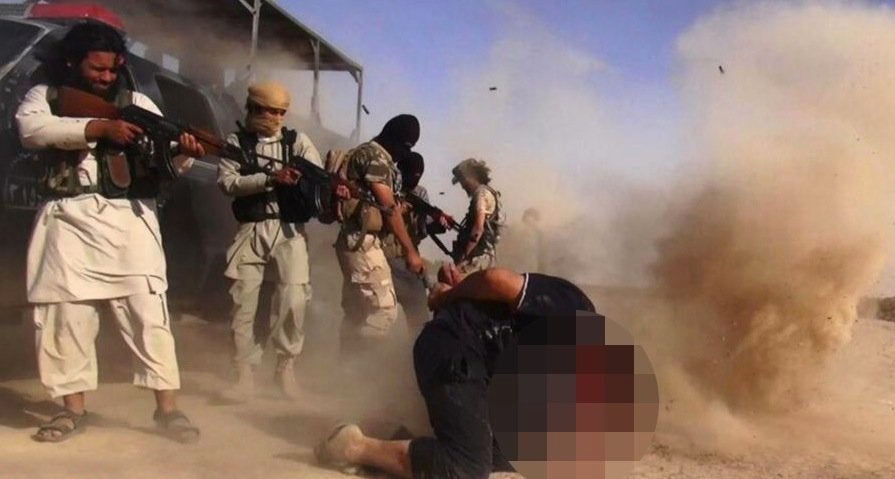 Popular in the Community