WASHINGTON -- U.S. Secretary of State John Kerry sounded exasperated during a candid moment between interviews on Sunday as he discussed the ongoing conflict in Gaza with an off-camera aide.
"It's a hell of a pinpoint operation. It's a hell of a pinpoint operation," Kerry, apparently unaware he was being recorded, said to the aide. "We've got to get over there ... I think, John, we ought to go tonight. I think it's crazy to be sitting around."
"Fox News Sunday" host Chris Wallace confronted Kerry with the clip, calling it "an extraordinary moment of diplomacy" and asking if Kerry thought Israel had gone too far in its military operations against Hamas militants. (Wallace prefaced the clip by saying Kerry was reacting to 14 Israelis who've been killed in the conflict.) After weeks of aerial bombardment in response to rocket attacks, Israel has sent troops into Gaza in an effort to shut down Hamas supply tunnels.
"I reacted obviously in a way that, you know, anybody does with respect to young children and civilians," Kerry said. "But war is tough. I said that publicly, and I'll say it again. We defend Israel's right to do what it is doing in order to get at those tunnels."
"Israel has accepted a unilateral ceasefire, accepted the Egyptian plan, which we also support," Kerry continued. "And it is important for Hamas to now step up and be reasonable and understand that you accept the ceasefire, you save lives, and that's the way we can proceed to have a discussion about all of the underlying issues, which President Obama has clearly indicated a willingness to do."
Kerry's Fox interview was one of several the secretary of state gave Sunday. He didn't respond to Wallace's question about whether he'd be traveling to Israel later on Sunday.
Before You Go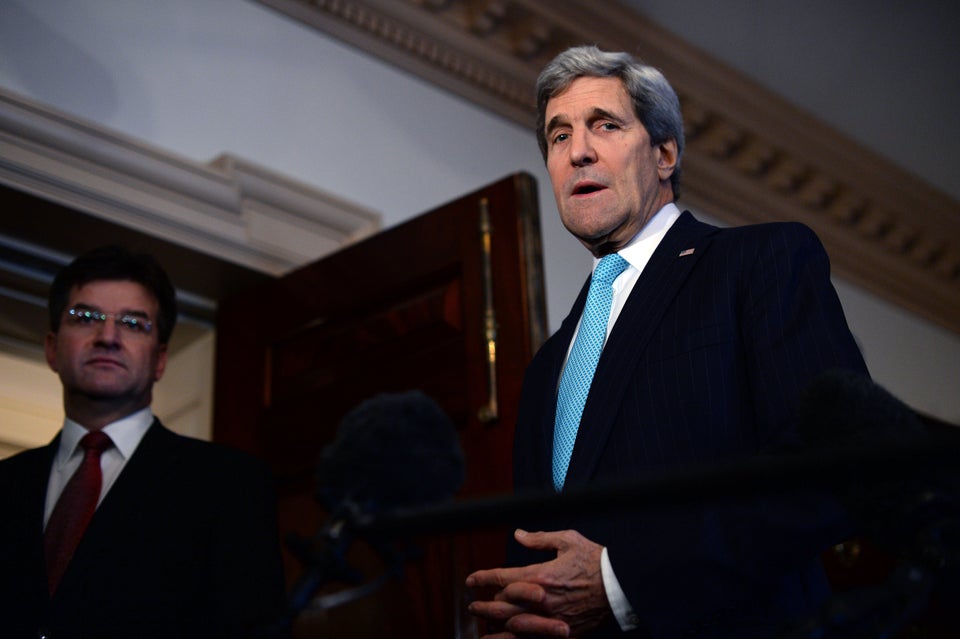 John Kerry
Popular in the Community