Secretary of State John Kerry said the Republican presidential primary is "an embarrassment."
During an appearance on CBS's "Face the Nation," Kerry said foreign leaders are "shocked" by the rhetoric used in the race, particularly anti-Muslim statements.
"They don't know where it's taking the United States of America," Kerry said. "It upsets people's sense of equilibrium about our steadiness, about our reliability, and to some degree I must say to you, some of the questions, the way they're posed to me, it's clear to me that what's happening is an embarrassment to our country."
Watch Kerry's comments above. (Story continues below.)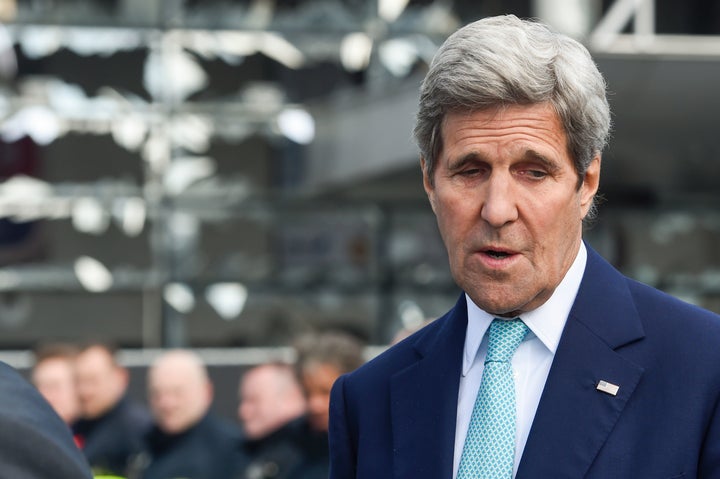 In December, GOP frontrunner and business mogul Donald Trump proposed a ban for all Muslims looking to enter the United States. He defended that proposal in January after a clip of him talking about the ban was used in a propaganda video by Somali militant group al-Shabab.
Trump's presidential primary rival, Sen. Ted Cruz (R-Texas), said after the Brussels attacks he thinks the U.S. should "patrol and secure" Muslim communities.
"That does not mean targeting Muslims. It means targeting radical Islamic terrorism," Cruz said last week.
Moments From The 2016 Campaign
Popular in the Community