 Sen. John Kerry (D-Mass.) will be nominated to succeed Hillary Clinton as Secretary of State, sources tell ABC's Jake Tapper.
The announcement will not come in the next few days, ABC reports, due to a number of circumstances.
The Huffington Post's Sam Stein and Joshua Hersh reported earlier this month that Democrats were nervous about the prospect of nominating Kerry:
The concerns have nothing to do with Kerry's ability to handle the Foggy Bottom post. Nearly everyone agrees that he has the intellectual acumen and experience for the job.

Instead, Democrats said they worry that Republicans may be using the secretary of state fight as a roundabout way to regain a Senate seat the GOP lost this fall, when Sen. Scott Brown (R-Mass.) was defeated by Elizabeth Warren. The anti-Rice gambit, some Democrats said, has the feel of a Republican long con.

"I don't doubt that at all in terms of their motives," said Tad Devine, a longtime Democratic strategist who served as a senior adviser to Kerry's 2004 presidential campaign. "I think they are trying to come down from 55 [Democrats] to get to 50 as fast as they can in the Senate."

In back channels, these concerns are making their way to the top levels of the administration. Top Senate Democrats have expressed concerns to the White House about a possible special election for a Senate seat in Massachusetts, a Democratic source close to conversation told The Huffington Post. Another Democratic source -- who, like the first, would only discuss sensitive conversations on condition of anonymity -- confirmed that concerns were expressed. A third source added that leaders in the Senate also said they would be comfortable with a prospective Kerry nomination if it is clear that the White House is invested in a subsequent special election.
Click here for ABC's full story.
This story is developing... Check back for more...
Before You Go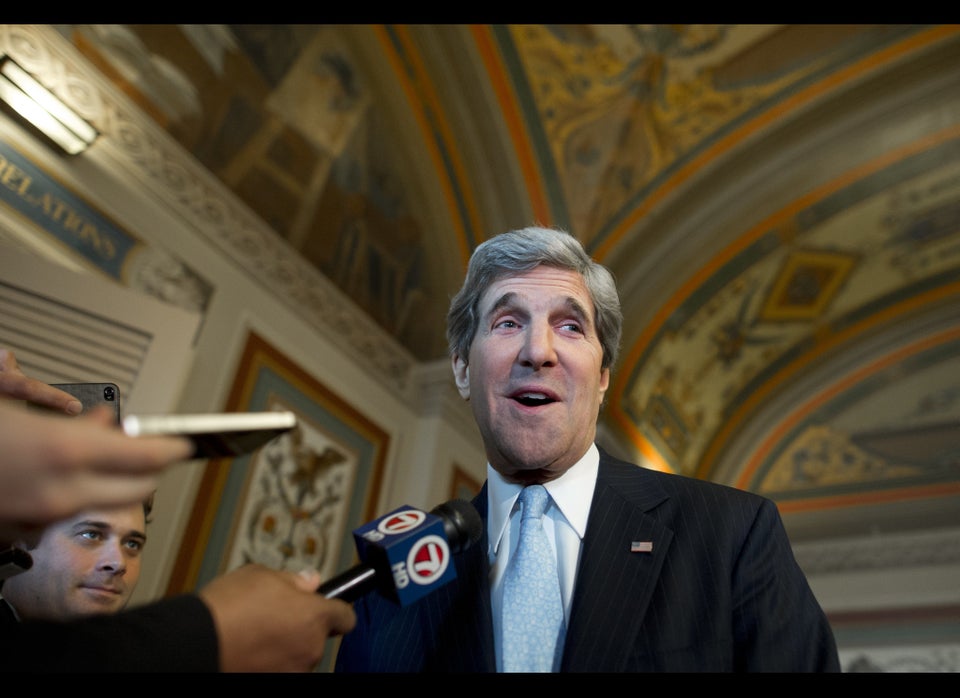 Secretaries Of State
Popular in the Community