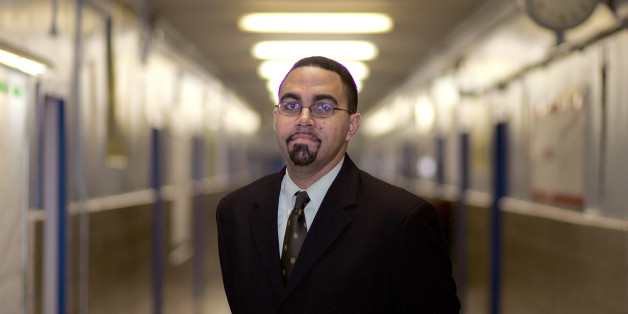 It seems like New York State Education Commissioner John King is hoping New Yorkers warm up to the Common Core Standards in 2014.
Several days before the new year, the controversial official penned a letter to state superintendents, school principals and other school leaders to defend the standards and clear up what he called "misinformation" being spread about them. He also reaffirmed his commitment to the Common Core, while recognizing that the implementation process has posed certain challenges.
The Common Core State Standards, a set of learning benchmarks, have been adopted in a vast majority of states in an effort to make sure students around the country are being taught to the same measures. After New York was one of the first states to start implementing the standards, King faced backlash from citizens who felt the process was rushed and done without transparency.
The commissioner held a series of forums around the state this fall to allow parents and educators could voice their concerns. Many of the forums turned hostile, however, and a contingency of parents and education advocates have been calling for King's resignation since.
"We understand that implementation of the Common Core and teacher/principal evaluation in a time of limited resources has come with significant challenges," King wrote. "The Board of Regents and I knew we would encounter a good amount of concern in the public forums. We want – and need – to hear from teachers, parents, and students as these important changes in practice occur in classrooms, schools, and communities across the State."
He also argued the complaints expressed at the forums were based on "misinformation," and disputed the idea that the Common Core will lead to additional standardized testing.
King ended the letter by urging school administrators to remain open to the standards.
"No one change is going to satisfy everyone, but the elements discussed in this document form a meaningful and comprehensive approach," he wrote. "We hope that parents, teachers, students, and administrators continue to be open about their concerns and partner with us to make Common Core a continuing success."
Carl Korn, a spokesman for the New York State United Teachers Union, told the Star-Gazette that King's letter proves the state does not understand the public's issues with the standards. In October, the union called for the state to put a three-year moratorium on judging students and schools based on tests aligned with the Common Core.
"The state Education Department is failing to take responsibility for its own disastrous implementation of the Common Core," Korn said. "The department continues to try to shift the blame to school districts and teachers, instead of listening to the voices of thousands of parents and teachers who have attended forums and have demanded change."
King was appointed state education commissioner in 2011.
Calling all HuffPost superfans!
Sign up for membership to become a founding member and help shape HuffPost's next chapter
BEFORE YOU GO
PHOTO GALLERY
14 Outrageous Statements About The Common Core Standards