Newt Gingrich's fiery response to CNN moderator John King's question about his ex-wife was the electrifying highlight of Thursday's Republican debate. After the session was over, King defended his decision to ask the question that had everybody talking.
Gingrich flatly condemned King, along with CNN, for asking a question about Marianne Gingrich, who told ABC News earlier on Thursday that her ex-husband had asked her for an open marriage while he was having an affair with his eventual third wife. Gingrich said he was "appalled" by King's decision to lead off the debate with a question about his former wife's allegations, calling it "close to despicable."
Speaking on a CNN panel, King said he had a friendly conversation with Gingrich after the debate was over. He called it a "damned if do you, damned if you don't" situation.
"Is it an issue I'm happy came up?" he said. "Of course not." But he came firmly down on the idea that, since people were talking about Gingrich's past, the issue was worth raising.
"I understood that if I asked the question he was not going to be happy with it, and he was going to turn on me," he said of Gingrich. "...It was my judgment, my decision, and mine alone. If we're going to deal with it, let's deal with it up front."
The other panelists mostly backed King up. David Gergen called Gingrich's infidelity issues "the elephant in the room," and said King had a "duty" to ask the question. Ari Fleischer, George W. Bush's former press secretary, was not so charitable.
"I don't think it was the right sequence," he said, explaining that he thought the question was too geared towards political junkies and not enough towards a broader audience interested in bigger issues.
King parried the disagreement with aplomb. "This is a debatable question," he said. "...I completely understand and respect those who disagree."
WATCH THE EXCHANGE:
Related
Before You Go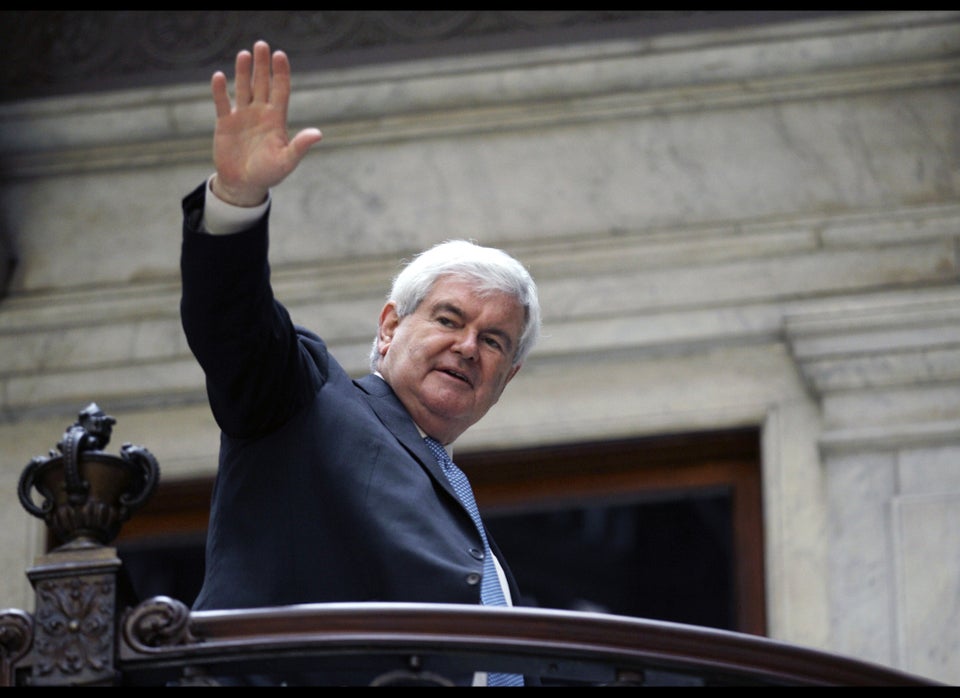 Newt Gingrich 2012
Popular in the Community