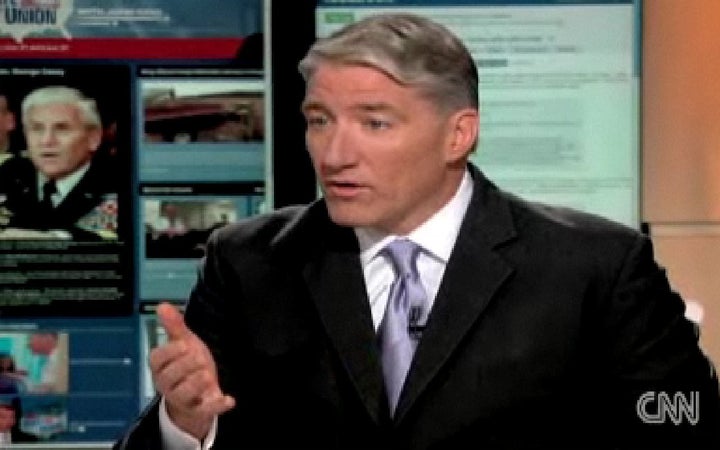 John King will replace Lou Dobbs as the host of the 7PM hour on CNN, the network announced Thursday.
King will anchor a nightly political program beginning early next year, the network said.
"The program will reflect what CNN is all about: straight facts from our anchors and the widest range of opinions from across the political spectrum," CNN/US President Jon Klein said in a statement. "John has enthralled CNN viewers with his vast political knowledge, and he has spent the past year reporting from beyond the Beltway on pressing policy issues and the real people they impact. Every night, he'll share his passion and his insights about what is really going on in Washington and across America."
"I'm thrilled to have the opportunity, at this busy and consequential time, to have a platform to discuss and explore the big issues of our time," King said. "There is a lot of noise and conflict in our political discourse, which is fun to cover, but I'm convinced from my travels that people also thirst for more details as well as insight and context. I'm looking forward to combining those conversations with top newsmakers, smart reporting and expert analysis."
[The move puts King] in direct competition with MSNBC's Chris Matthews, whose "Hardball" is also about politics. Fox News Channel's Shepard Smith, who does a more general interest newscast, dominates the cable news ratings in that hour....

[King] said Thursday that he wants his show to bring more depth to issues, to get beyond a phrase like "public option" to explain what it really means. There will be provocative discussions, and guests with many different opinions will be welcomed.

"I'm going to do what I think needs to be done," he said. "I think over time that viewers, if they compare and contrast, will be getting more meat" from his show than his competitors.
Story continues below

The Washington-based show doesn't have a name yet. He wouldn't comment on Dobbs' exit: "I don't see any value today in looking into the rearview mirror," he said.