WASHINGTON -- John Kiriakou is expected to report to a federal court in Virginia on Friday and become the first former CIA officer to be sentenced to prison in a leak case. But on Wednesday night, Kiriakou was the guest of honor at an event in D.C., where his portrait was unveiled as part of a series on "Americans Who Tell The Truth."
Kiriakou is facing 30 months in prison for emailing the name of a covert CIA officer to a freelance reporter in August 2008. He pleaded guilty under a deal with federal prosecutors in October.
He and his supporters maintain the Justice Department targeted Kiriakou for prosecution in the leak case because he spoke out in a 2007 interview with ABC News about torture conducted by the CIA. Several prominent supporters have written a letter asking President Barack Obama to commute Kiriakou's sentence.
In prepared remarks reviewed by his legal team, Kiriakou said Wednesday night that he took responsibility for his actions.
"I want to start by saying I accept my sentence of 30 years in prison -- oh my God -- 30 months in prison," Kiriakou said, as the audience laughed. "Oh boy. It was the 30 years I was trying not to get."
Kiriakou said he would head to prison "accepting responsibility for my actions and hoping that maybe the country is better and more informed and more transparent for the debate I helped to initiate." He said he never gained anything personally for what he's said publicly.
"I believe I was prosecuted not for what I did but for who I am: a CIA officer who said torture was wrong and ineffective and went against the grain," Kiriakou said.
If his actions were considered a crime, Kiriakou said, he should have "a lot of company" in prison, including those whose "sexual dalliances" have compromised national security -- an apparent reference to former CIA Director David Petraeus.
"I'm headed to prison while the torturers and the lawyers who papered over it and the people who conceived it and the man who destroyed the proof of it, the tapes, will never face justice. And that's the saddest part of the story," Kiriakou said.
Kiriakou told ABC in 2007 that he thought waterboarding was something the U.S. "needed to do," but said he has since changed his mind.
Jesselyn Radack, a lawyer representing Kiriakou, said the government's crackdown on leaks was allowing only so-called authorized leaks to make their way into the media. "Really that becomes propaganda -- if you're only getting the government's side," Radack said.
Kiriakou said the Justice Department's plan seems to be to make defendants in leak cases run up legal bills they can't ever hope to pay. The Government Accountability Project has started a fund to support Kiriakou's family while he's in prison.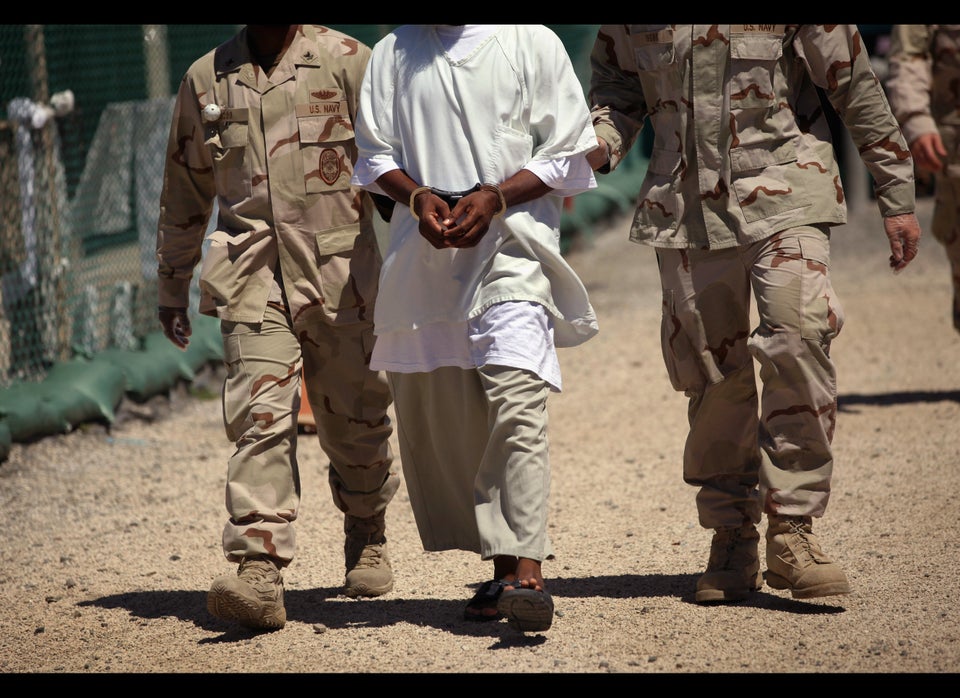 Guantanamo Bay Revelations From WikiLeaks