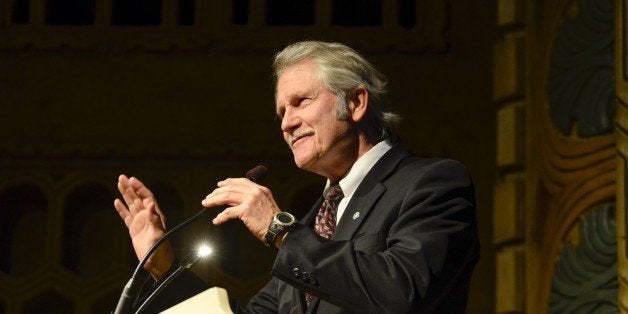 The possible successor to Oregon Gov. John Kitzhaber (D) said on Thursday that she was a little bit confused about why exactly Kitzhaber asked her to cut a trip short and immediately fly back to Oregon for a private meeting amid rumors that the governor was on the verge of stepping down. Kitzhaber is currently under criminal investigation.
Kitzhaber reportedly was on the verge of announcing that he would step down yesterday, but changed his mind and announced that he would remain in office. That announcement came after Kitzhaber asked Secretary of State Kate Brown (D) -- the next in line to become governor -- to return to Oregon immediately from Washington so that he could meet with her privately.
Upon returning to the state, Brown immediately went to meet with Kitzhaber. Then things got weird.
"I got on a plane yesterday morning and arrived at 3:40 in the afternoon. I was escorted directly into a meeting with the Governor. It was a brief meeting. He asked me why I came back early from Washington, DC, which I found strange," Brown said in a statement. "I asked him what he wanted to talk about. The Governor told me he was not resigning, after which he began a conversation about transition."
Brown called the situation "bizarre and unprecedented," and said that her staff would be ready if he resigned.
Kitzhaber's office did not immediately return a request for comment on the details of the meeting.
Despite his defiance on Wednesday, Democratic leaders in the legislature met with Kitzhaber on Thursday and told the four-term governor to resign, according to The Oregonian.
State Sen. Rod Monroe (D) told the paper that he thought Kitzhaber would probably resign on Thursday.
"I've known John Kitzhaber longer than anyone else in the building," Monroe told The Oregonian. "This is a sad day for Oregon."
Rumors that Kitzhaber would resign intensified this week after Oregon Attorney General Ellen Rosenblum (D) announced that she had opened a criminal investigation into allegations that his fiancee, Cylvia Hayes, used her proximity to the governor for personal gain. Last week, The Oregonian reported that Kitzhaber did not disclose $118,000 in income she received from a clean energy group while also advising Kitzhaber on energy issues.
Kitzhaber has said that that income did not constitute a conflict of interest that he needed to disclose.
UPDATE, 9:34 p.m.: Willamette Week and 101.9 KINK/FM News 101 KXL also reported on Thursday that Kitzhaber's office had requested state officials delete thousands of e-mails from the governor's personal account on state servers. A Kitzhaber spokesperson told The Oregonian that the e-mails were inadvertently archived.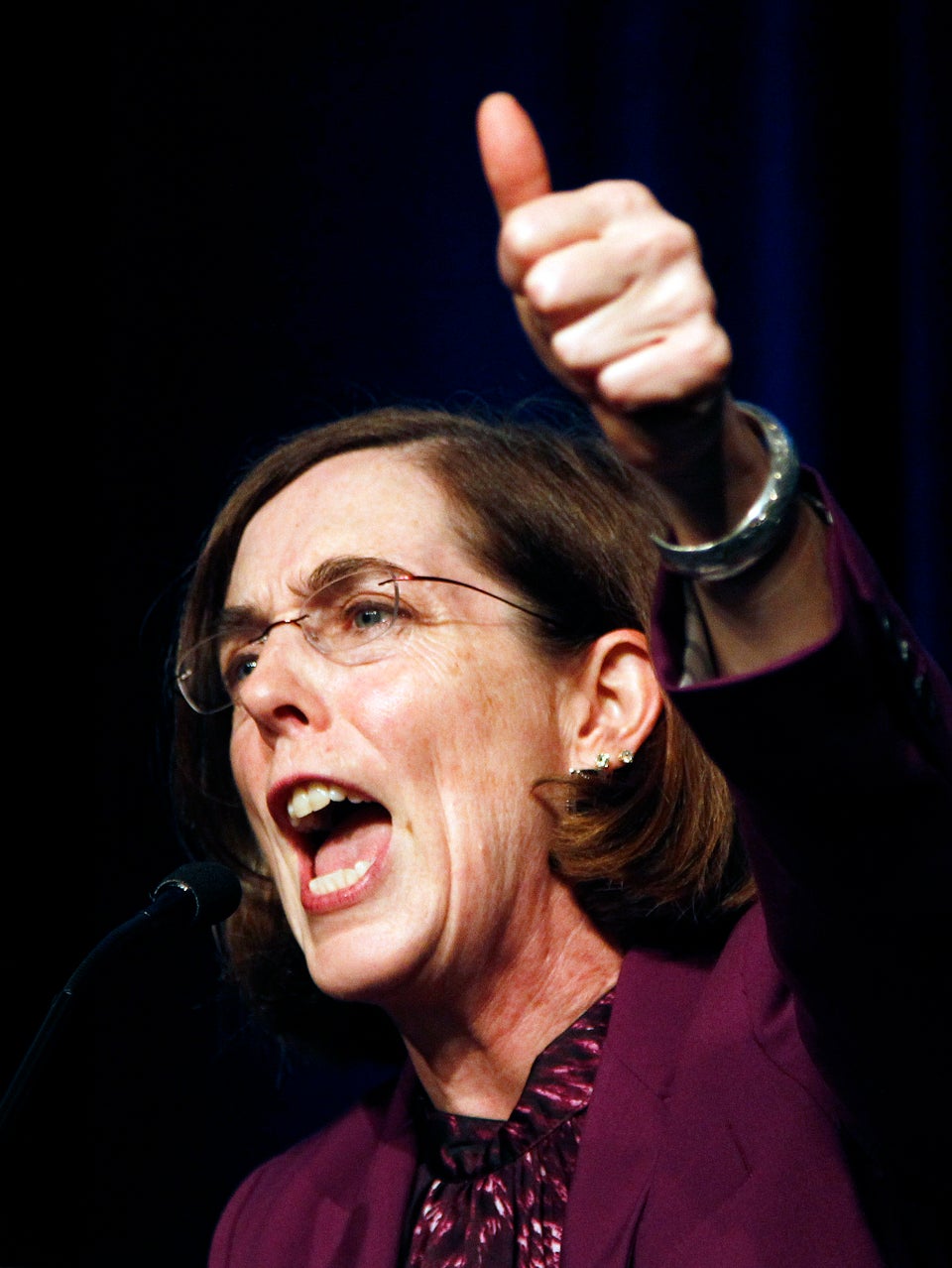 Female Governors: Past And Present
Popular in the Community