 Educational funding for students with disabilities became the subject of yet another heated partisan argument with no resolution at a budget hearing Tuesday, after Rep. John Kline (R-Minn.) attacked Secretary of Education Arne Duncan on the subject.
"What I've been asking for is a commitment to increase funding for special education," said Kline, who chairs the House Education & the Workforce Committee. "It's a shortcoming that Republicans and Democrats have had … and we need to work together to increase that funding. When I travel to schools … the thing they want most … is for the feds to step up and increase [their] commitment to that increased funding."
"You've got over a dozen new programs ... but you don't have any increased funding that's available for special education?" continued Kline, who has repeatedly attacked the Obama administration on this point.
Duncan disagreed with Kline's characterization of the administration's 2015 budget request, saying that it increases special education funding by $100 million. The budget proposal calls for a spending increase of 2 percent for education compared to the previous year. Overall, the request, released in March, highlights measures favored by President Barack Obama, such as a much-touted preschool expansion and a competition to "redesign" high schools. It also includes a revamped "Race to the Top" competition with a specific focus on educational equity.
But some key programs -- including Title I, the main source of federal money for educating students who live in poverty, and most pieces of the Individuals with Disabilities Education Act, or IDEA -- would get no new money under the proposed budget.
The Individuals with Disabilities Education Act, which was enacted in 1990, specifies that Congress pay states up to 40 percent of the average amount, beyond average public school expenditures, that the states spend on each student with disabilities. However, the closest Congress got to this funding level was in 2005, when it hit 18.5 percent of the average, and in 2009, when the one-time economic stimulus boosted payments. Sequestration worsened the situation, leading some parents to wonder whether their children would receive the services promised to them by law.
Under the 2015 budget request, IDEA would receive a new competitive grant for results-driven accountability in special education. However, Kline said this wouldn't qualify as a true year-over-year increase, since most school districts would never see the money due to the grant's competitive nature.
Some Democrats came to Duncan's defense. Rep. John Tierney (D-Mass.) stepped in, saying that on this issue, Republicans have been all talk and little action. About a decade ago, Tierney said, when House Speaker John Boehner (R-Oh.) chaired the House Education Committee, Tierney proposed an amendment to fully fund IDEA.
"Not a single member of your party voted for it," Tierney told Kline on Tuesday. "Not one. And everybody on this side did."
Similarly, Rep. George Miller (D-Calif.), ranking member of the House education committee, recalled that thousands of parents sent letters to Congress calling for an increase in special education funding, but Democrats could not get a vote in subcommittee.
"When the vote comes, [Republicans are] never there," Miller said. "That's their record on special ed."
Lindsay Jones, who heads public policy for the National Center for Learning Disabilities, said after the hearing that Kline has "historically pushed" special education funding, "yet refuses to support any of the full funding bills that have been introduced, or to introduce his own."
Jones added that she was pleased Kline continues to press Duncan on the issue, and she was "hopeful he will also take … proactive legislative steps."
Kline said he was ultimately "disappointed in both parties" on special education, adding that when Republicans held the majority, special education funding increased from 8 to 18 percent.
"It's now back to 16," said Kline. Relative to the $1.5 billion it would take to bring funding levels back up to 18 percent, the $100 million competitive grant is mere "budget dust," he said.
The special education back-and-forth highlighted a frequent point of contention between Republicans and the Obama administration. The White House has exerted leverage in education by prioritizing competitive grants, such as the "Race to the Top" competition, over measures that would increase school funding more evenly across the country. It has also used executive power to invite states to apply for waivers from the No Child Left Behind Act in exchange for agreeing to several Obama-favored reforms, such as teacher evaluations that include standardized test scores.
Kline called the waivers "convoluted," and criticized Duncan for being inconsistent in doling them out. Illinois, for example, recently won a waiver despite not precisely following the administration's teacher evaluation timeline, while Washington state lost its own waiver for a similar reason.
Duncan said he revoked Washington's waiver because the state failed to follow through on its original obligations.
"Washington made a series of commitments in writing a year or two ago," he said. "We would welcome them to come back any time they want, but both parties have to work in good faith."

Before You Go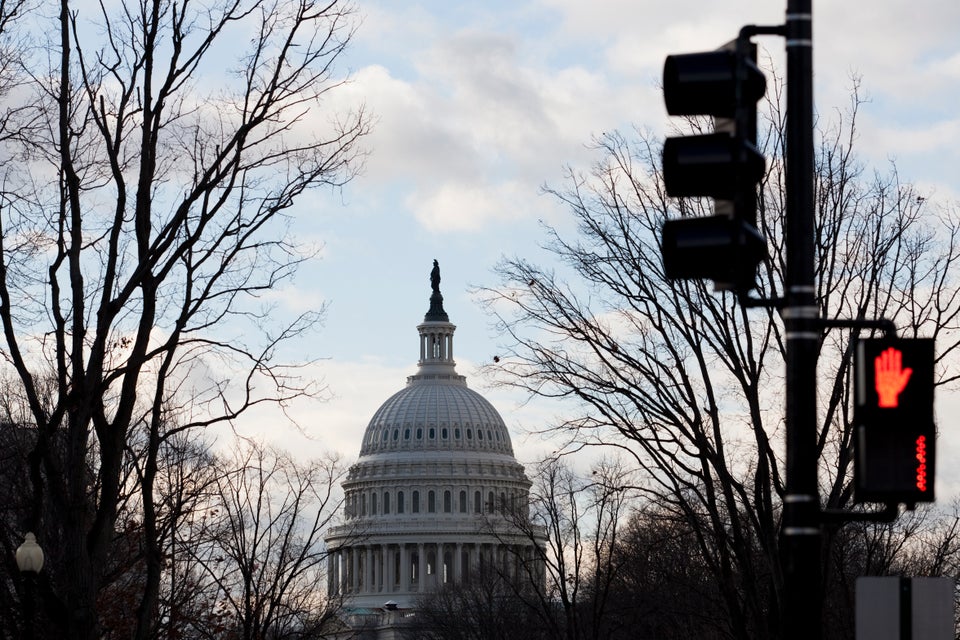 113th Congress Facts
Popular in the Community