 WASHINGTON, Sept 12 (Reuters) - The man being nominated by the White House to fill one of the most thankless jobs in Washington - chief of the U.S. Internal Revenue Service - is a 74-year-old lawyer with little tax experience, but a strong reputation as a troubleshooter.
John Koskinen started making the rounds on Capitol Hill this week, meeting with members of the Senate Finance Committee, which is expected to set a hearing soon to consider his nomination by President Barack Obama to head the IRS.
A Democrat who stepped in to run mortgage giant Freddie Mac five years ago when it was engulfed by the credit crisis, Koskinen is a multi-millionaire philanthropist. The soccer stadium at Duke University is named after him and his wife.
He declined to answer questions about his nomination on Wednesday as he left a meeting with Finance Committee Chairman Max Baucus, saying the confirmation process was ongoing.
He is widely expected to win Senate approval to head the 90,000-employee agency that is central to the U.S. economy and increasingly aggressive as a global law enforcer, but reeling from its worst political crisis in decades.
Working to restore public confidence in the IRS' political neutrality is sure to be high on Koskinen's list after this year's controversy over the agency's treatment of conservative political groups applying for tax-exempt status.
"First and foremost, he must work to regain the trust of the American people," Baucus, a Democrat, said in a statement after his closed-door meeting with Koskinen.

As part of its job, the IRS must ensure that groups seeking tax-exempt status deserve to get it, which involves checking up on them. But Republicans have accused the agency of taking that too far with conservative Tea Party groups.
In a matter still being investigated, Republicans accused the IRS four months ago of targeting for extra scrutiny and delay the tax-exemption applications of groups with words in their names such as 'Tea Party' and 'Patriot.'
A political firestorm followed, leading in May to the resignation of acting IRS chief Steve Miller. He was replaced temporarily by Danny Werfel, a White House budget official. Koskinen would replace Werfel for a five-year term.
Philip Odeen, who once worked with Koskinen on the board of power company AES Corp, said he spoke with Koskinen around the time he was nominated. "I kidded him: 'Why would anyone in their right mind take a job like that?'" Odeen said.
As if the political pitfalls were not enough, the next IRS chief must also handle the agency's key role in implementing Obama's controversial healthcare reforms, a new tax law cracking down on Americans with offshore bank accounts and, of course, the IRS' annual effort to collect about $2 trillion in U.S. taxes.
Some of Koskinen's colleagues said that despite his age and the challengers ahead, he felt energized by the new job.
"This challenge will be his toughest," said John Mack, the former chief executive of Morgan Stanley, who previously worked with Koskinen on the Duke University board of trustees.

Koskinen spent 21 years at Palmieri Co, a management firm that restructures large companies, working his way up to CEO. His net worth as of late August was in a range of $7 million to $27 million, according to federal ethics disclosure documents.
Obama nominated him in August. The disclosure documents were filed with the U.S. Office of Government Ethics as part of the standard vetting process for federal nominees.
Koskinen has held several public-service "fix-it" jobs. One was leading the federal effort to prevent computer failures from the year 2000's "Y2K" bug, which turned out to have little sting. He was Washington's deputy mayor and city administrator from 2000 to 2003, a troubled time for the U.S. capital city.
In September 2008, at the request of former Republican President George W. Bush, Koskinen became non-executive chairman of Freddie Mac, the government-founded mortgage finance giant, in the midst of the 2008-2009 global financial crisis.
Six months later, Freddie's CEO quit, and its acting chief financial officer committed suicide a month later. Koskinen was left to steer the organization virtually alone as it bled billions of dollars in losses and dealt with a U.S. Securities and Exchange Commission investigation.
"He was incredibly calm and unflappable during that uncertain time. ... He kept Freddie Mac together," said Charles "Ed" Haldeman, whom Koskinen recruited to become Freddie's CEO.
Although he has worked for Democrats and Republicans over the years, Koskinen has contributed about $80,000 to Democratic candidates dating back to 1989, public campaign records show, including two $2,500 donations last year to Obama.
While campaign contributions are common among people like Koskinen, one Republican senator expressed some concern.
"With his political donations to one party, this nominee might have to work a little harder than he might otherwise to show he can be fair and objective in cleaning up the current scandal," Republican Senator Charles Grassley said in a statement. (Editing by Kevin Drawbaugh and Peter Cooney)

Before You Go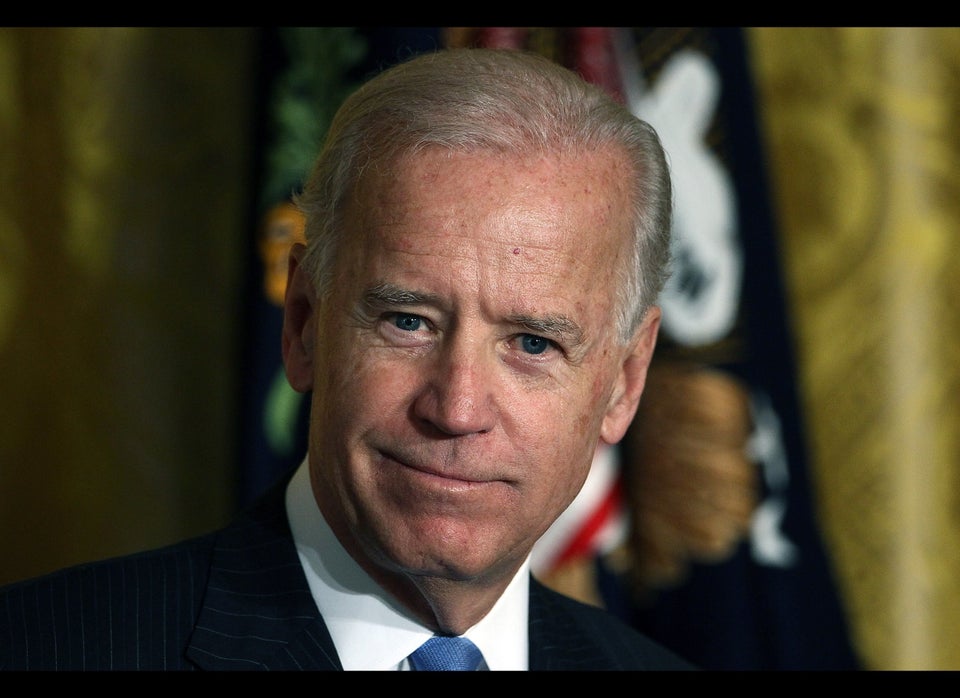 The Obama Cabinet
Popular in the Community