In a new interview for Playboy's March/April issue, Krasinski gushed about his wife in response to a question about the "demons" some actors and artists face.
"I'm sure I have demons, and I'm sure I have darknesses and insecurities and all those things. Absolutely," the 38-year-old said. "I'm lucky enough to be surrounded by incredible friends and family who keep me on track and don't let me spin out into my own universe for too long ― namely, and most important, my wife."
"I think my wife gets me," he said. "Not just to sound adorable, but the truth is she gets me more than anyone else has ever gotten me. And so she allows me to, for lack of a better term, bottom out for a second and get really scared."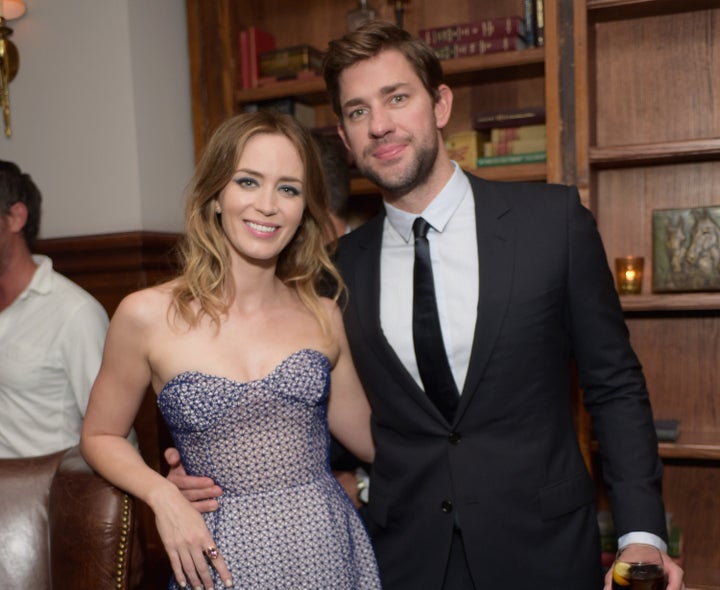 The two are starring in their first movie together, a horror film called "A Quiet Place," which is out in April. Krasinski ― who has always been a superfan of his wife's acting, even before they were dating ― opened up about what it's like working with her. (He also directs the movie.)
"The air changes in the room when she starts doing what she does," he told Vanity Fair. "It's so honest and so pure and so powerful. It's like a superpower that she can just unlock and do so specifically with not many attempts."
Krasinski added: "For me, I love acting and I'm so lucky to be doing it. But she's on another plane. This weird intersection happened while filming where I totally forgot I was her husband. I was just watching her performance and was lucky enough to be in the front row."
Spoken like a guy who said his marriage to Blunt was his "greatest achievement." Swoon.
Read his full interview with Playboy here.