Since his humble beginnings at "The Office," John Krasinski has become quite the Renaissance man in Hollywood. He's an accomplished actor, director, producer and writer -- something that became very clear during his appearance at the 2016 Sundance Film Festival. Not only did he direct and star in the family dramedy "The Hollars," he was an executive producer of the festival's breakout hit, "Manchester by the Sea." Kenneth Lonergan ("You Can Count On Me") wrote the script for the Oscar hopeful produced by Matt Damon and starring Casey Affleck, but it was Krasinski who came up with the original idea that sparked the creation of the moving story about a grieving Boston handyman who loses his brother and becomes the legal guardian of his 16-year-old nephew.
"I had the idea and it was going to be my first script. I brought the story to Matt and he brought it to Kenny, who I thought would be a great writer for it. Obviously, Kenny went and wrote an incredible script," Krasinski told The Huffington Post in an interview at Sundance, adding that, initially, he was going to star in the film and Damon was going to direct it. "We were definitely planning on playing those parts. I would have loved to be in that movie, but then when you see that Casey is doing it, you're like, 'We're good. He's going to do just fine.'"
"The Hollars," on the other hand, was Krasinski's passion project -- his second directorial effort. After the indie struggled to find financing, the actor bought the rights to the Jim Strouse script and started developing it on his own. The film, co-starring Margo Martindale, Richard Jenkins and Anna Kendrick, follows John Hollar (Krasinski), an aspiring graphic artist who returns home in the midst of his girlfriend's pregnancy to be with his mom as she undergoes surgery for a brain tumor. First and foremost, it's a story about family, one Krasinski related to immediately.
"I love this script because I'm lucky enough to come from a really tightknit family," the father of one (with another baby on the way) said. "This movie is about a more often than not dysfunctional family and yet, when I finished the script, I was like, 'That's my family.' And I don't know why I thought that. It was just a feeling. And I hope what people take from it is you can see yourself or your family in it, whether [you have a] good family, bad family, like your family, don't like your family -- you'll see an emotional connection there."
Martindale, whom Krasinski describes as "quite the badass," is the emotional center of the film, playing a mother battling a serious health scare. Jenkins shines as her husband -- a pairing Krasinski knew would work to his advantage.
"Richard Jenkins read the script and really liked it, but he said, 'If you can get Margo Martindale, I'll do it. Otherwise, good luck," Krasinski laughed. "So, I got Margo, and then I got Richard. And those two actors are so good that it's just like catnip for other actors." Krasinski explained that Kendrick came on after hearing Martindale and Jenkins were in, and then he nabbed Sharlto Copley, Charlie Day and Josh Groban as supporting stars.
"The one-liner of this movie, you've probably heard before: 'A guy goes home to his family and finds out about himself,'" Krasinski admitted, poking fun at the ol' self-discovery road-trip flick that has become a Sundance staple. (Think "Garden State," "Y Tu Mamá También," "Land Ho!", "The End of the Tour," "Little Miss Sunshine.") "But the difference is the execution of the script, and these acting performances bring it to the potential that it really is," he added.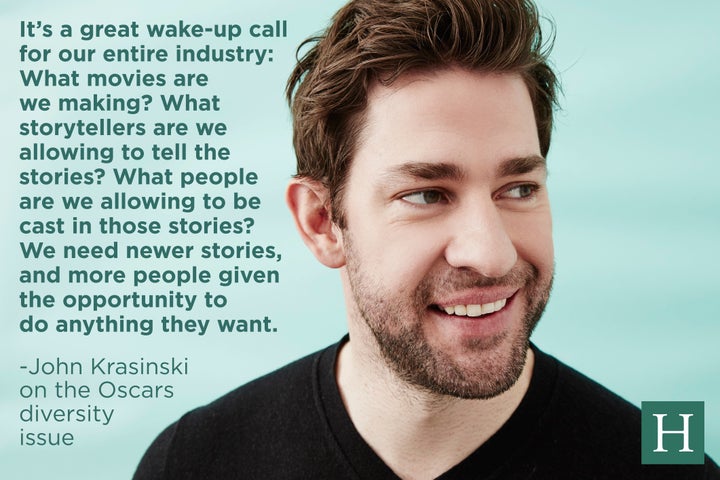 As for his own potential, Krasinski never wants to do the same kind of project twice. Whether as a director or an actor, the 36-year-old is eager to take on films or roles that challenge him, for better or for worse. "One thing I hope people can see in my career is [that] I love to push the limits," he said. "To me, it's not about comedy or drama or genre, it's about, where's the good story?"
Krasinski wishes the industry as a whole would adopt the same logic. He believes the whole Oscar diversity controversy has made it clear that Hollywood has some work to do.
"It's obviously a very valid conversation to be having -- I just don't know if the responsibility lies solely on the Academy," he told HuffPost. "It's a great wake-up call for our entire industry: What movies are we making? What storytellers are we allowing to tell the stories? What people are we allowing to be cast in those stories? I think we need newer stories, and more people given the opportunity to do anything they want."
Despite his interest in directing and producing, Krasinski will always consider himself "an actor at heart," and looks to perfect his craft by collaborating with the best of the best. "Acting is always more fun for me," he said. "I love being a part of a story, I love collaborating, I love working with different directors. If I just directed more and more, it would lessen the opportunity to work with all these big directors that I've had the opportunity to work with."
Krasinski would also love to work with his wife, the always darling Emily Blunt, but the stars would have to align. "I think there's a part of us that would like to use the fact that we're married, but you don't want the idea that we're married to overshadow the project itself," he explained. "We're just looking for something that's so specific and good that it becomes a part of the story of why we did it rather than when we go to do press it's, 'Oh, my God, you're married and that's the only thing we want to talk about.' If we can merge both, that could be great."
To make matters more charming, he was genuinely disappointed that Blunt's latest film "Sicario" wasn't nominated for Best Picture at the Oscars. "We actually try our best to be non-biased, but for me, that was the best movie, filmmaking-wise and storytelling-wise, and connected to me the most. I thought it was great."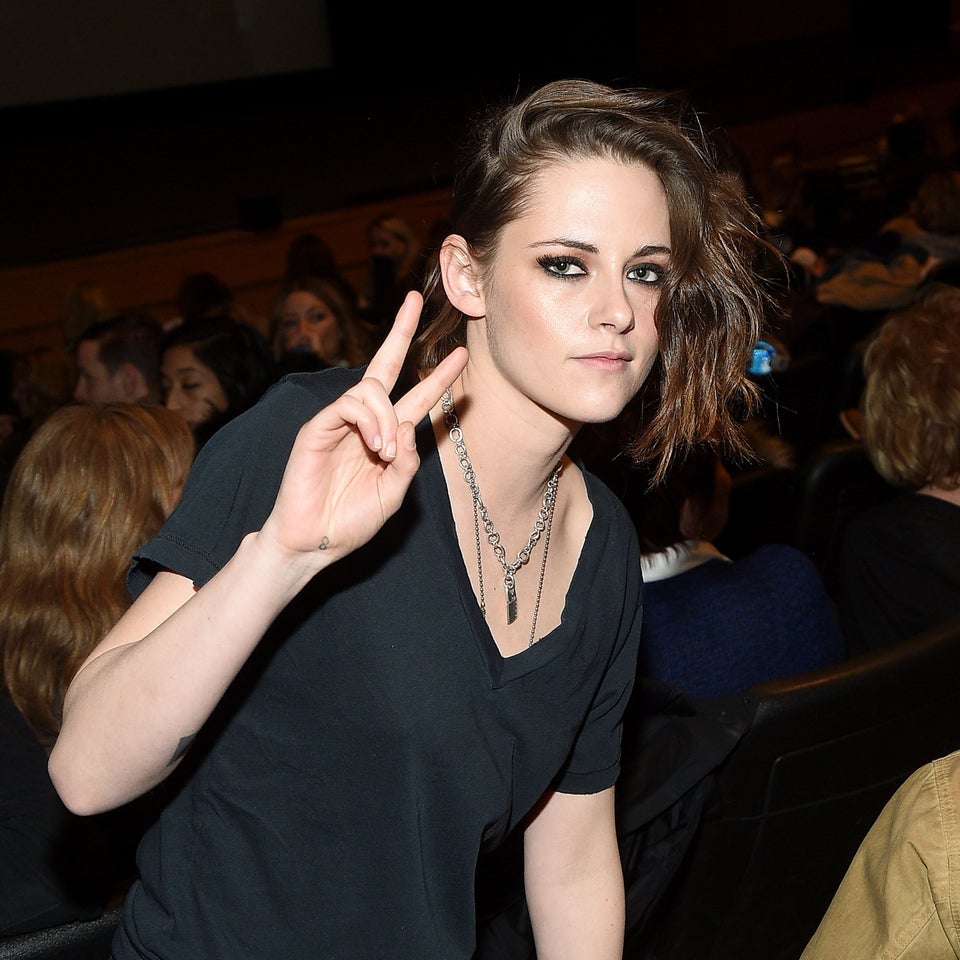 Stars At Sundance 2016

Popular in the Community