"It's a different kind of love. It's very pure. It's unconditional," he said. "But they haven't earned it yet. They didn't do anything. They just exist," he joked.
When Colbert asked Legend about the the first time he held Luna, the artist got sentimental.
"It's beautiful, it's very emotional, and it brings you and your wife closer together," he said. "It's a very powerful feeling to see the product of your love right there in front of you."
During his "Late Show" appearance, the dad spoke about how having a child changed their perspective on their own parents and how much they loved them.
"Chrissy says, 'If (our children) don't want to come have dinner with us when we're old and they don't want to hang out or call us, I'm gonna be so sad,'" he said. "We put so much love into this."
During the show, Legend also did a segment called "John Legend Makes Mundane Things Sound Sexy," in which he sang about everyday tasks that parents know all too well ― like doing laundry and going to Costco. And of course, made them sound sexy.
John Legend is totally ... legendary.
Related
Before You Go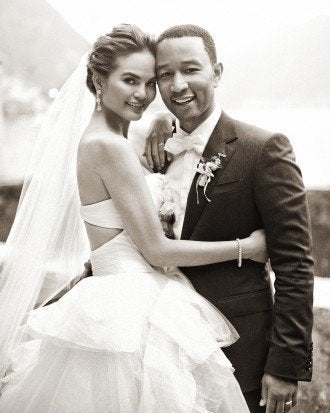 Chrissy Teigen and John Legend