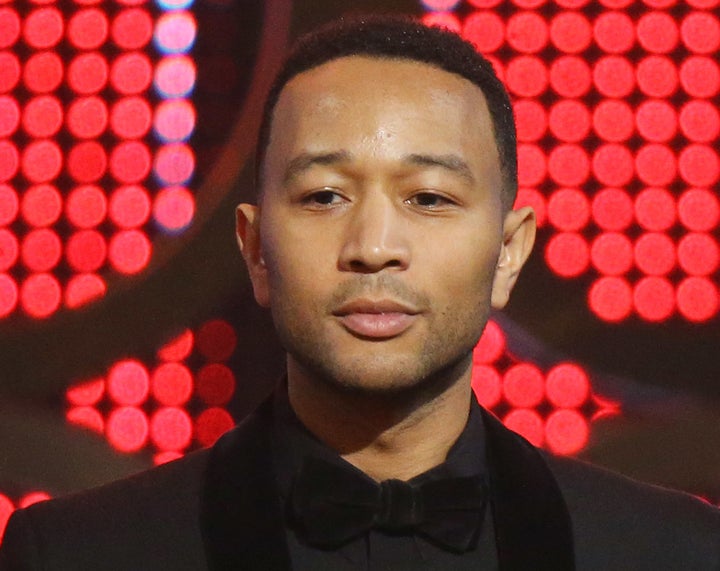 John Legend wants to reform America's criminal justice system by giving a voice to those who have been affected by it with the launch of his My Potential initiative.
The digital storytelling project, which is part of the singer's Free America campaign, will feature stories from family members who have personally been affected by incarceration, as well the personal experiences from those who are currently in prison and juvenile detention centers, according to a video clip posted on Legend's Facebook account.
During an interview with People magazine, Legend shared how his mother's past drug abuse and prison stint ultimately tore a part his family.
"As a teenager growing up in Ohio, I watched my mother deal with depression and drug abuse after my maternal grandmother – a person who filled our whole family with love – passed away," he said. "My mother's addiction didn't just tear her life apart. It tore me and the rest of our family apart, too."
The 37-year-old went on to add that his mother "didn't need punishment" in the form of being incarcerated, but instead, "she needed help" to address her depression and drug abuse. Legend suggests investing more resources into preventing American citizens from being incarcerated, instead of "investing our resources in locking people up."
"Today, communities of color are still being crushed by a criminal justice system that over-polices us, over-arrests us, over-incarcerates us, and disproportionately takes the lives of our young people because of the simple fact that our skin conjures the image of threat and violence," he said during his acceptance speech for the President's Award.
"Despite the daunting problems we face I am hopeful that our generation will demand and achieve radical change in our lifetime."
Read more of John Legend's People interview here, and watch clip from the "My Potential" initiative below.
Popular in the Community