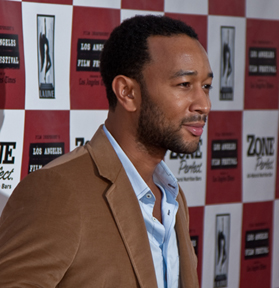 John Legend at Premiere of Waiting for "Superman" at LA Film Festival
Anyone who is a fan of John Legend knows what a heartfelt guy he is. His song "Shine," composed for the closing of the film Waiting for "Superman," will melt your heart even more.
Waiting for "Superman," directed by Academy-award winning director of An Inconvenient Truth, Davis Guggenheim, is a film that examines the failing public school system in the United States and looks at hopeful, successful examples of what is possible for reform.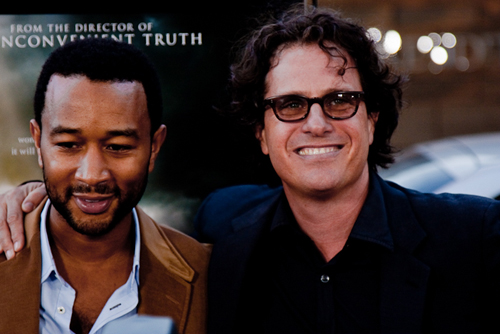 John and Davis Guggenheim, director of Waiting for "Superman"
"I really believe in the need for real change in the education system," said John in an interview with me. "We want a future for this country where all kids have access to excellent schools where you don't have to win a lottery, and where you don't have to grow up in a rich neighborhood to get access to excellent schools."
The kind of lottery John is talking about is one described in the film used to choose who will get a quality education or not. The film shows many schools around the country that only have a few spots, but many deserving students. For this reason, a randomized lottery seems to be the only fair way to make the hard choice about who gets access to a good education.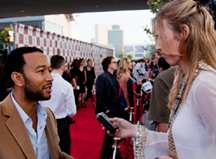 "If you see the film you really get context on what these issues are and how meaningful they are to people's lives. It puts a face to the issue - you see the kids and you see the parents. You see that they want a better life for themselves and want a better life for their kids, and we need to be able to empower them and enable them to do that," said John.
The film is being released in the fall, but you can make a difference right now by pledging to see it. Text 77177 to pledge to see Waiting for "Superman."
For more information about the film and how you can make a difference in our education system right now, visit www.waitingforsuperman.com.
All photos by Lee Schneider
Calling all HuffPost superfans!
Sign up for membership to become a founding member and help shape HuffPost's next chapter