It was a little more than a year ago that we were gushing over the Thai-temple-inspired home of John Legend and Chrissy Teigen when it was featured in the pages of Architectural Digest magazine. Now, though, it's agents from Sotheby's International Realty who are doing the gushing as the Hollywood Hills property hits the market for $1.9 million.
And since most of us have seen the airy, 1,998-square-foot space (if you haven't, take a look below), Sotheby's has turned to another medium to help sweeten the home's appeal. Produced by a company called Interior Pixels, the listing includes a two-minute video tour of the "remodeled sanctuary" designed by Los Angeles firm Desiderata Design.
The tour isn't scored by Legend, but it still manages to sell potential buyers on the 3-bedroom, 2-bath house, which also features an outside bathing area, recording studio and stone and oak flooring that Teigen recently said you may find her husband scrubbing, in an interview with Hollywood Life.
Bonus: the duo could be sticking around. According to The Wall Street Journal, Legend and Teigen are looking to stay in the neighborhood, but expand their living space a bit.
Wish them luck, and then check out the gorgeous video of their for-sale house above.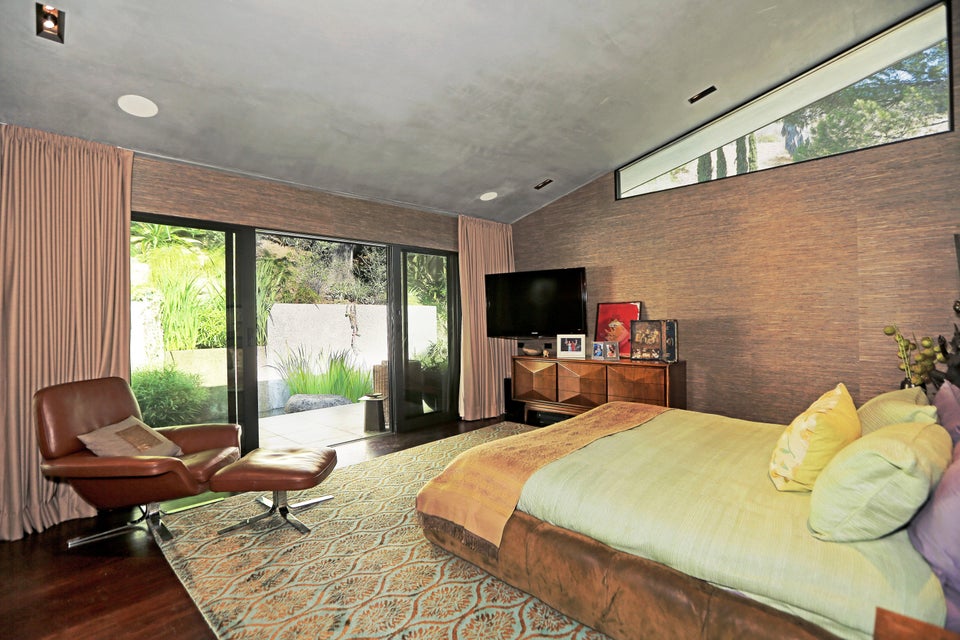 For Sale: John Legend & Chrissy Teigen's L.A. Home