Is John Legend a jealous husband? With swimsuit model Chrissy Teigen as his wife, you'd imagine he might be. But the singer/songwriter told HuffPost Live that he's not at all bothered when his model fiance poses naked and shows off to the world (which she just did this week, in GQ).
From one man to another, HuffPost Live host Marc Lamont Hill said to Legend, "I'd be bugged out if everybody in America could see my significant other in a magazine shot. I know it's beautiful and it's tasteful, but do you ever get jealous about that stuff?"
The cool, calm and collected Legend answers perfectly:
"I just dont, I dont know why. Maybe I should be more jealous, but I'm just not. I'm proud of her. I think she looks beautiful, and I don't mind the world knowing that my future wife is beautiful."
Swoon. Chrissy, would you mind sharing John with us?
Who wouldn't love this girl?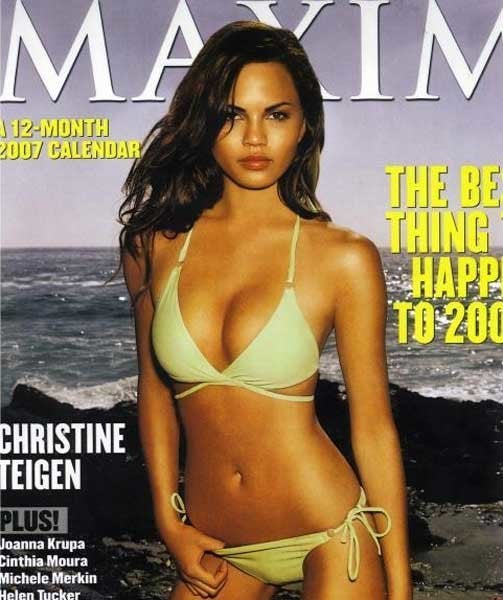 Indulge In Our Chrissy Teigen Obsession