Oscar and Grammy Award-winning artist John Legend has been picked to star as Jesus in NBC's upcoming live musical, "Jesus Christ Superstar Live in Concert!" NBC announced Tuesday.
Legend, who last added a Tony Award to his growing collection of musical accolades, will appear alongside rocker Alice Cooper, who will play King Herod, in the three-hour event that will air on Easter Sunday, April 1, NBC said.
"I'm thrilled to join the cast of this production of Jesus Christ Superstar Live in Concert!," Legend said in a statement obtained by Entertainment Weekly. "It's such a powerful, meaningful musical and I'm humbled to be part of this performance. We've already formed an incredible team, and, as we finish casting, I'm certain we will put together some of the greatest talents around to do this work justice."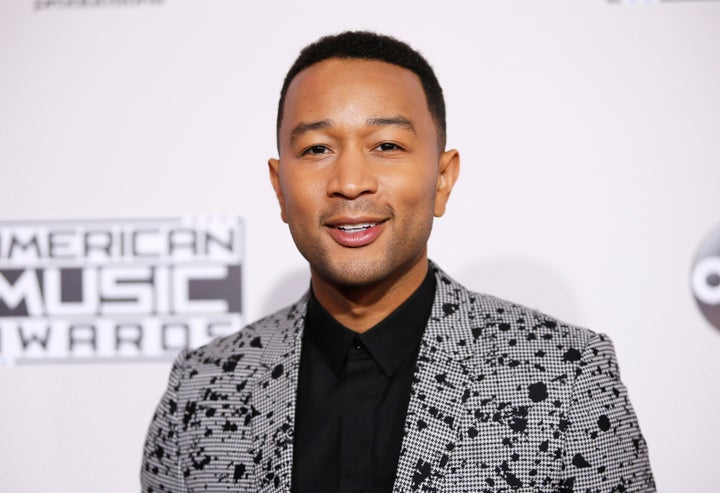 The Tony Award-nominated rock opera shows the final days of Jesus Christ through the eyes of his betrayer, Judas.
David Leveaux, a Tony Award nominee, will direct the NBC production that will be filmed before a live audience at the Marcy Armory in Brooklyn, New York.
Andrew Lloyd Webber and Tim Rice, who wrote the original musical that debuted on Broadway in 1971, will executive produce it.
"John Legend is a superstar," Rice said in a statement. "As a performer, his voice is infectious and effortless. As an actor, he is believable and honest. I'm thrilled he will be able to share his portrayal of Jesus with the world."
Legend's previous top honors include 10 Grammy Awards, an Oscar and Golden Globe for his song "Glory" in the 2014 film "Selma," and a Tony, which he received in June for co-producing the Broadway production of "Jitney." Those accomplishments place him one Emmy Award win away from joining a small group of legendary entertainers who have won all four of the major performing arts awards.
Popular in the Community