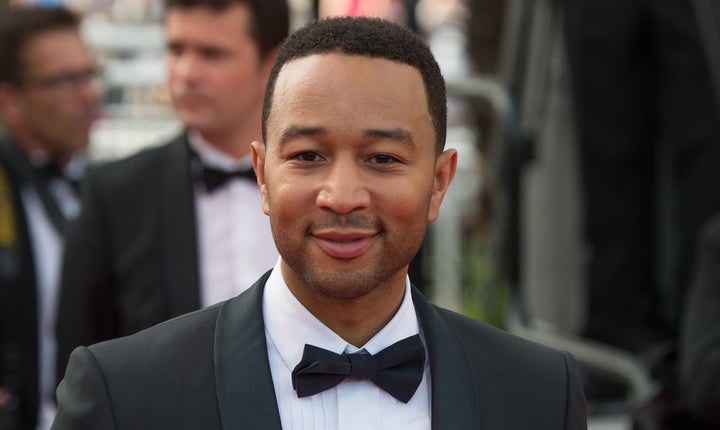 Musician John Legend has spent the past year speaking out powerfully against the tragedy of mass incarceration in America.
The singer began 2015 with an impassioned speech, alongside rapper Common, at the Academy Awards. The duo, who had written the closing song for the civil rights drama "Selma," talked about the racial barriers that still divide the U.S. and the ongoing plight of black people.
In honor of Legend's 37th birthday this week, let's take a look at several of his most thought-provoking quotes.
On voting rights and mass incarceration
We know that the voting rights, the act that they fought for 50 years ago is being compromised right now in this country today. We know that right now the struggle for freedom and justice is real. We live in the most incarcerated country in the world. There are more black men under correctional control today than were under slavery in 1850. When people are marching with our song, we want to tell you that we are with you, we see you, we love you, and march on. -- February 2015
On racism in the criminal justice system
Some racism is very easy to identify … but a lot of racism is structural, and in the criminal justice system it often plays out in sentencing and who gets charged for what, in how juries are picked. All these things that end up discounting the value of black lives versus other lives. -- May 2015
On the conversation over equality
We don't want to talk about racism all the time. If it weren't here, if we didn't have to deal with it every day, we would love for it not to be a subject of conversation. We would love to just live our lives in equality and in justice for all. We would love that … but it's killing our kids, it's resulting in so much pain and suffering for our community so we have to bring it up. -- May 2015
On life after prison
For the majority of people who have contact with the criminal justice system, crime is not a first choice but a last option. We can change those options by asking employers to choose the best candidates based on job skills and qualifications, instead of tossing their applications because of past convictions. -- October 2015
On poverty and mental health
We have a serious problem with incarceration in this country. It's destroying families, it's destroying communities, and we're the most incarcerated country in the world. ... When you look deeper and look at the reasons we got to this place, we as a society made some choices politically and legislatively, culturally, to deal with poverty, deal with mental illness in a certain way, and that way usually involves using incarceration. -- April 2015
On justice
A just society is not one built on fear or repression or vengeance or exclusion, but one built on love. Love for our families. Love for our neighbors. Love for the least among us. Love for those who look different or worship differently. Love for those we don't even know. -- March 2015
Calling all HuffPost superfans!
Sign up for membership to become a founding member and help shape HuffPost's next chapter