The 10-episode series, which stars Jurnee Smollett-Bell and is executive produced by Legend, follows the lives of a group of slaves who are attempting to escape from a Georgia plantation through the Underground Railroad.
During a visit to AOL's Build series on Wednesday, Legend explained the importance of presenting a slave narrative as the focal point of "Underground" to guest host Touré.
"I think we have to confront our history. We have to understand it and how it relates to what's happening in the world now," Legend said. "So when we talk about the issues of race and how we interact with each other in this country, we can't talk about American history, we can't talk about how this country was built, and we can't talk about the politics of this country without understanding that so much of our history involves slavery."
Though it may be uncomfortable for some viewers to view the pain and oppression of slavery, Legend argued that the show "isn't just about that." Instead, he wants the series to be used as a catalyst for inspiration.
"When you think of the depths of oppression and the depths of the evil that these folks faced -- and they decided to do something that was against the odds anyway -- we can apply that to anything that we're going through today," he said. "It's not nearly as oppressive now, but we're still fighting for justice in America and we can take courage from their courage. We can be inspired by their heroism."
"Underground" airs Wednesdays at 10 pm/ET on WGN America. Check out more of John Legend's AOL Build interview segment in the clip above.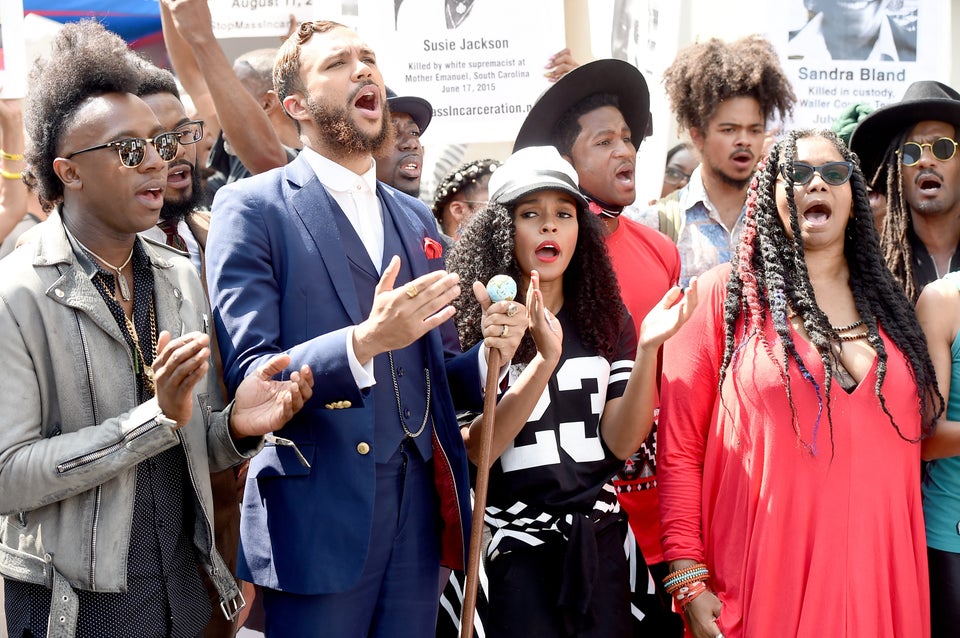 15 Ways Artists Fought For Larger Causes