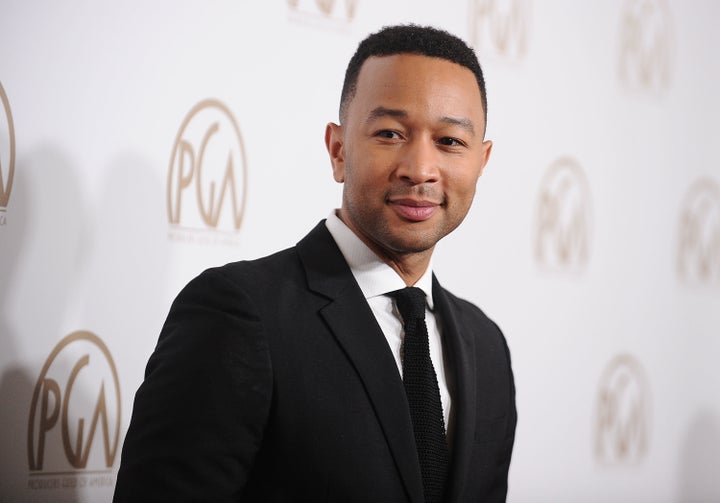 During last night's Producers Guild of America Awards, Legend used his moment on stage ― he was presenting a clip from "La La Land" ― to oppose the president's recent executive order. The order, signed on Friday, aimed to block Syrian refugees from entering the country and temporarily ban travelers coming from several Muslim-majority countries. (Parts of the order have been temporarily halted after the American Civil Liberties Union filed action in federal court.)
"Los Angeles is the home of so many immigrants, so many creative people, so many dreamers," Legend said. "Our America is big, it is free, and it is open to dreamers of all races, all countries, all religions. Our vision of America is directly antithetical to that of President Trump. I want to specifically tonight reject his vision and affirm that America has to be better than that."
"My wife and I were a little bit conflicted about being here tonight when we know what's happening in the streets, we know what's happening at LAX and the airports around the country," Legend said, referring to the protests that erupted at Los Angeles International Airport and other American airports.
Legend also noted he and wife Chrissy Teigen "wanted to put our money where our mouth is" and donated to the ACLU and other organizations "who are committed to fighting for freedom in the land of the free."
"Let's all continue to stand up together for what is right," he added.
Legend has been extremely vocal about his opposition to Trump. When the former "Apprentice" host was elected in November, the "All of Me" singer took to Instagram to express his feelings.
"I wanted us to choose unity and inclusion over building walls and singling out ethnic and religious groups for hate and suspicion," the musician wrote. "I wanted us to choose progress over yearning for some long-lost mythical era when America was supposedly greatest. I wanted us to destroy the highest glass ceiling instead of electing an admitted sexual assaulter. But we did not."
Of course, the 38-year-old singer isn't alone in his thinking. Plenty of other stars, including Michael Moore, Miley Cyrus, Alyssa Milano, Kerry Washington and Debra Messing, also spoke out this weekend about the president's order to block Syrian refugees from entering the country.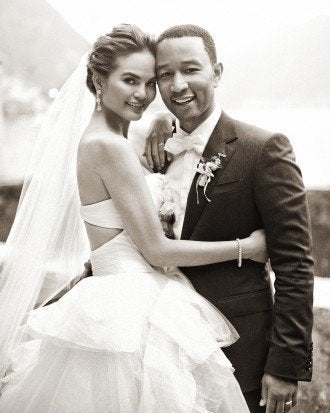 Chrissy Teigen and John Legend
Popular in the Community