 Swimsuit model Chrissy Teigen may be excited about marrying longtime boyfriend and Grammy Award-winning singer John Legend, but that doesn't mean that wedding planning has consumed her life -- or at least, that's what she wants everyone to think.
On Tuesday, the 26-year-old bride-to-be told Us Weekly in an interview that she's not a typical bride. "I feel like the anti-bride, because I watch all those shows and I hate them," she said at Project Sunshine's Benefit in New York City. "I go out of my way to try not to be too annoying ... my biggest goal in life is to not be annoying about being a bride."
But while Teigen may be the furthest thing from a bridezilla, she's still very much into her Big Day details.
For example, Teigen said that she didn't waste time when picking out her "simple" and "stunning" designer gown by Monique Lhuillier. "I had been looking online for so long ... since the day I got engaged," Teigen said. "It's so beautiful. I loved it. That was my excuse for having not waited. I don't know what part [of the wedding] it will be worn for, but it will be worn and I'm very excited."
In addition to dress shopping, Teigen revealed that she also loves talking about wedding food. "That's what makes me happy," she said. But, she added, "If you tell me to do a guest list, I cry. I hate it," she said.
Legend won't be a groomzilla when it comes to their nuptials, either. Teigen told OK! magazine in February, "He's not an anything zilla. I try to get him to be a zilla sometimes. He doesn't care about much. It won't be all me either because I'm a panic attacker, it's all on our planner."
Below, photos of Legend and Teigen throughout their relationship: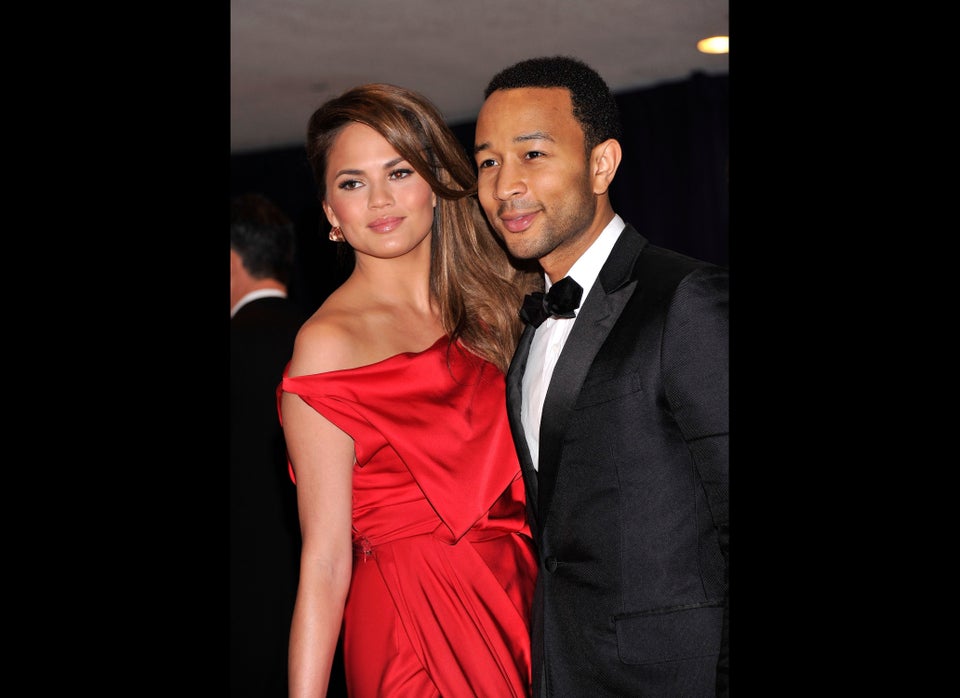 John Legend and Chrissy Teigen